906-151
May 7, 2003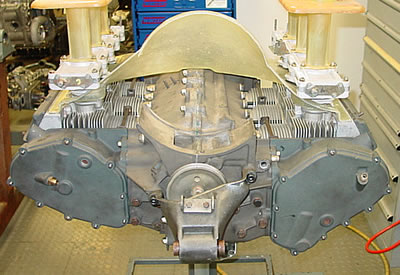 Now that the fan shroud is fit, the motor will be installed with the transmission.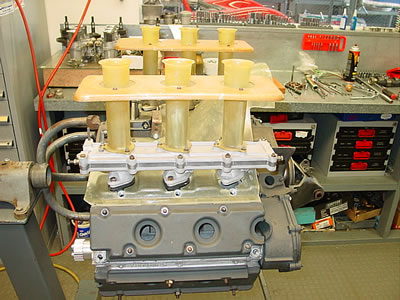 During this procedure, we'll fit oil lines, header pipes, throttle linkage, and shift linkage.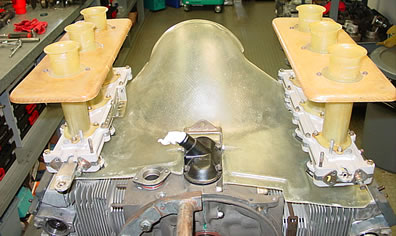 Then the motor will be removed and final assembly will take place.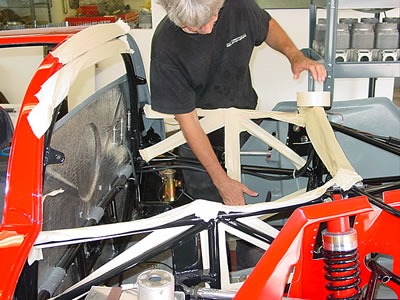 The factory never did this, nor did any other sane mechanic. We tape the pipes up to protect the paint from scratches. After the gearbox and engine are assembled, the tail will be reinstalled to make sure the injection stacks and the seam at the body all have proper clearances. When this is achieved, the doors, side pods, and tail will go to final paint. The installation of the engine holds the key to the final assembly of the 906.