906-151
May 15, 2003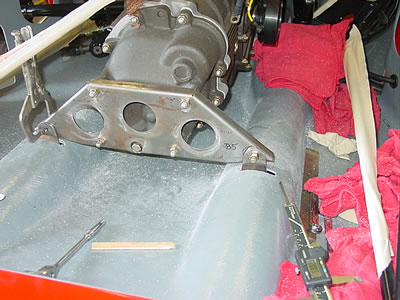 The pipe support is finished.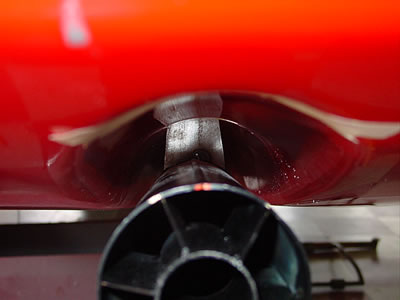 Now Mark is making the brackets that bolt to the support.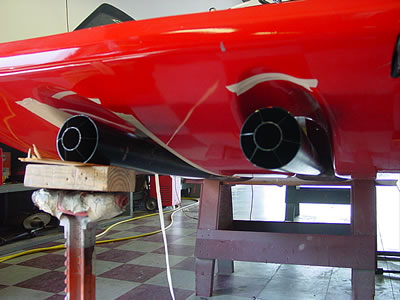 This is how they look. We'll box them up and send them to Jet Hot. Tomorrow, the motor will come out and be finished and reinstalled next week. Then the car will go on the ground. The webmaster has the day off tomorrow so everybody have a nice weekend!!