906-151
May 20, 2003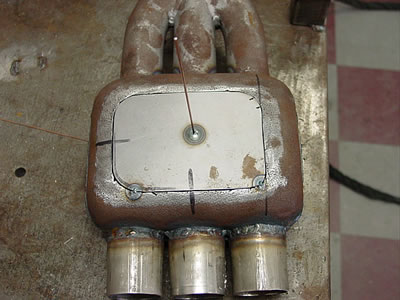 The pipes were all fit and the headers were Jet Hot coated, but there were still a few dents in the resonator boxes.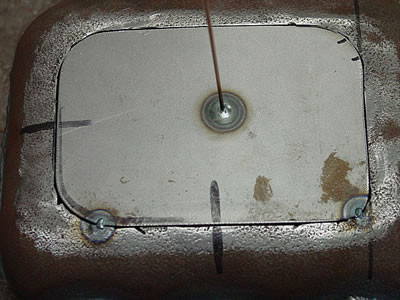 So we metal finished a new piece of metal, which eliminates the dents. Now the tail pipes are off for coating.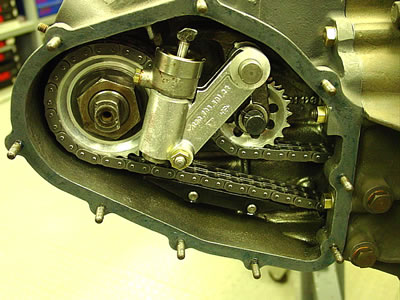 A few shots of the 906 engine. Note the aluminum sprockets (race engine only). The street sprockets are steel.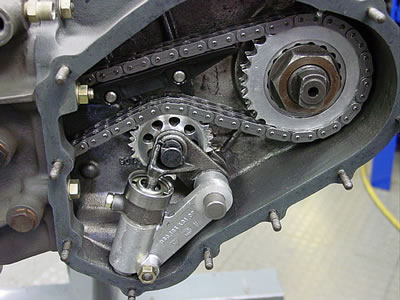 Lighter sprockets mean quicker RPM.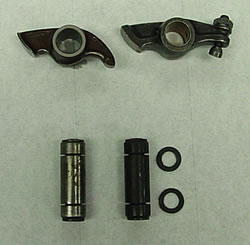 Top left is a racing rocker (lighter and stronger), top right street rocker (heavier, brittle, but adjustable).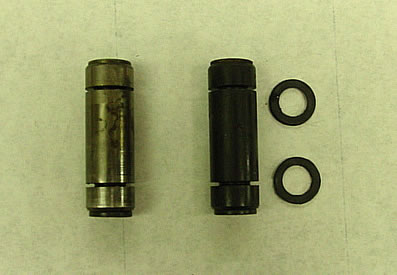 The rocker shaft on the left is street, the black rocker on the right is racing (stronger). The two "O" rings on the right side are seals that are installed in the grooves. Racing engines have rifle drilled cam shafts for better oiling. The "O" rings keep the oil from leaking out the valve covers.

Better view of the rockers.

All Porsche 6 cylinder race engines up to the 962 used the racing rocker arms.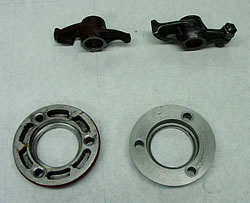 The cam shaft covers are different. The one on the right is street (which is actually lighter), the cover on the left is racing. This part is made heavier because it needs to be stronger.
These are the new ball joints that were installed in the steering.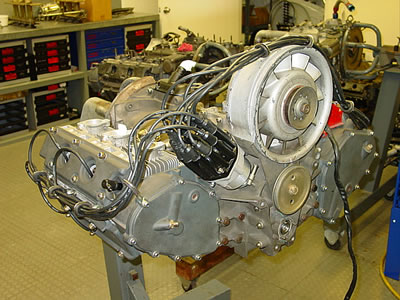 The spark plug wires have been made to fit.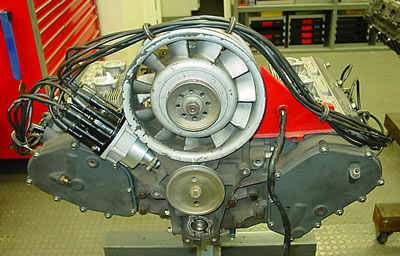 We manufacture all the hardware to hold the wires in place.