906-151
May 21, 2003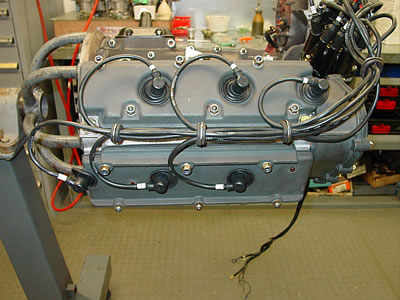 The spark plug wires are now fit with the hardware and the connectors.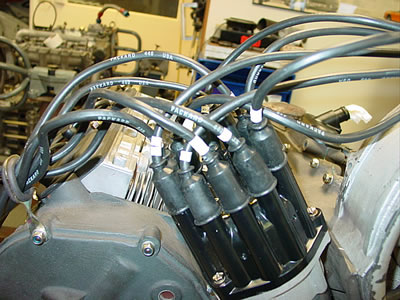 The little white tags have numbers on them so you can identify each spark plug to the cylinder.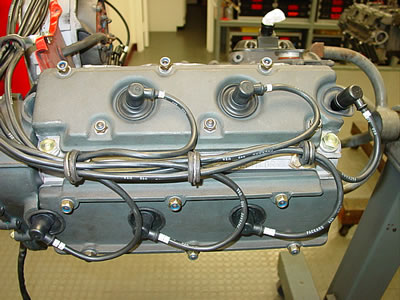 The upper spark plug tags have the numbers 1-6, the lower spark plug tags have the numbers 1-6 and a zero next to the number. The factory wiring harnesses always have this numbering system.
The dash is now assembled.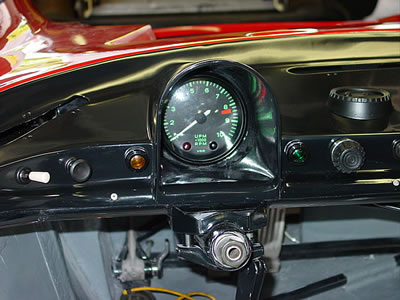 With the help of Dale Miller (Porsche parts finder extraordinare), we were able to obtain the dash warning lights. These are very hard to come by, but now Daley can get them.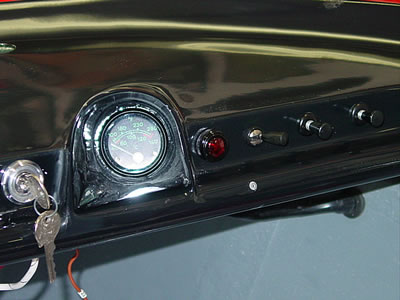 North Hollywood Speedometer rebuilds all our gauges (they're the best).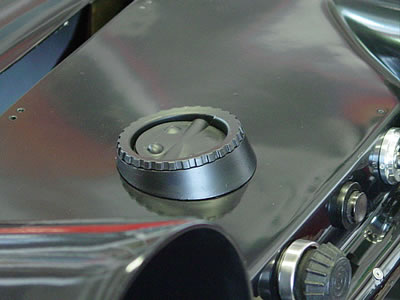 This is one rare dash vent! The car actually had it installed when we started the restoration.