906-151
May 27, 2003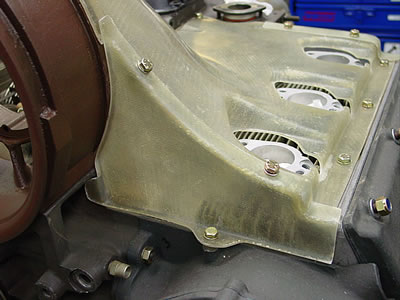 Even though it's fiberglass, we still call it sheet metal.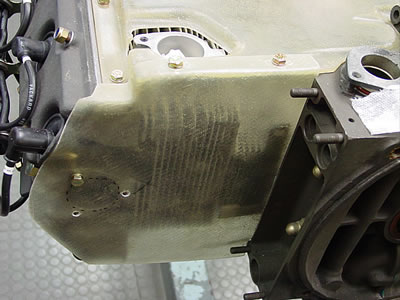 I finished the molds saturday, sunday I made the parts, and monday I trimmed them to fit.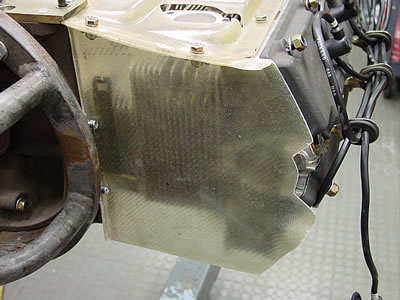 Today I riveted all the nut plates (10) in all the parts and attached them to each other.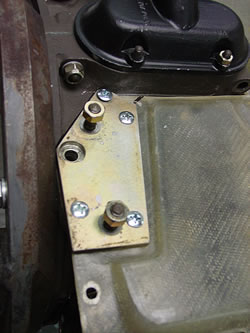 The gold piece is the mount for the injection pump. This also has to fit the sheet metal.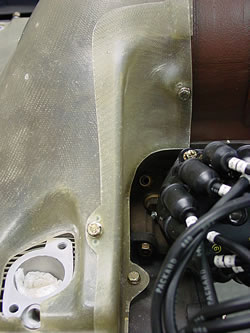 The restoration is highlighted by having new sheet metal on the engine.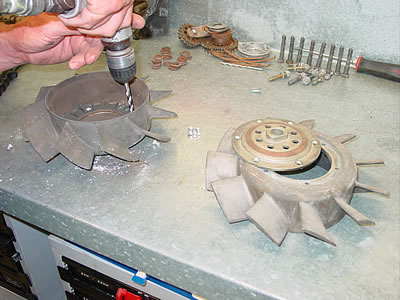 In this picture, I'm drilling the steel hub from the aluminum fan.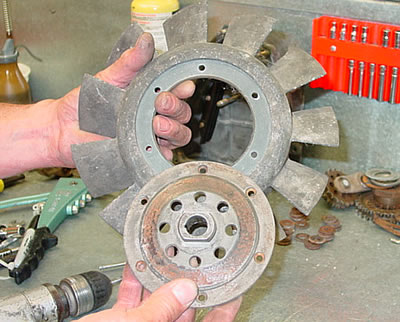 The hub is attached with aluminum hard rivets. Now we will send the hub to be re plated and we'll
re coat the fan. When the hub returns from plating, we'll hard rivet it back to the fan.