906-151
June 2, 2003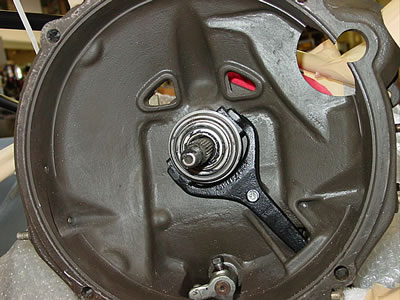 The new release bearing has been installed. For you Carrera 6 guys, this part is the same as the street bearing.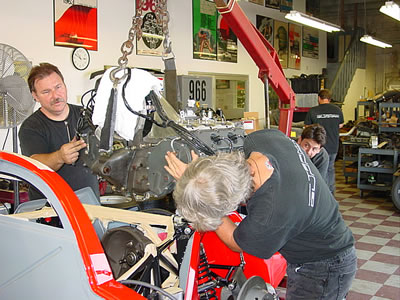 Cousin It and Jack are dropping the motor in.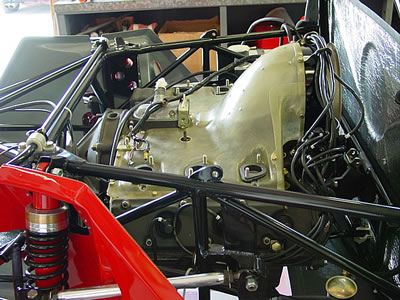 The motor and gearbox are now installed. Tomorrow I'll fit the side pods to make sure everything is okay in conjunction with fuel lines, mounting straps, etc. The side pods will then be removed and painted. We'll put the car on the ground tomorrow afternoon! The windscreen will be installed when the car is on the ground. The chassis and body always flex a little, so the windshield is glued in after the car is on the ground.