906-151
June 12, 2003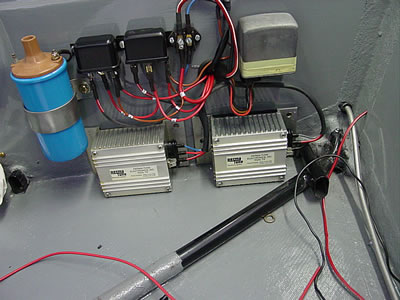 Still just as tedious. It takes more time to finish the car when it looks like it's finished. Andy is wiring up the CD's.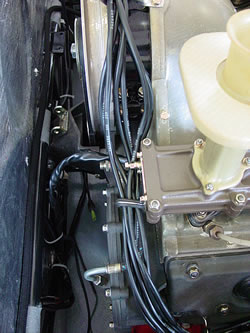 This picture looks at a lot of detai,l including installation of the alternator harness. Seems like this should only take 20 minutes or so. The harness was completed in just less than 6 hours. Every step of the last details takes similar amounts of time (forever).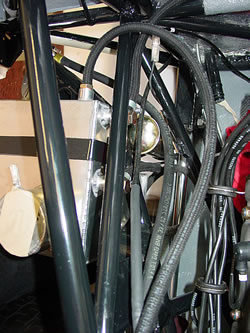 It's good for our customers that their cars get this much attention.