906-151
June 20, 2003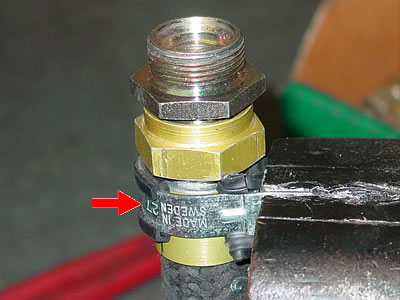 The arrow points to a tube clamp. The tube clamp is tightened around the aluminum sleeve, then the nut tightens the ferrel into the sleeve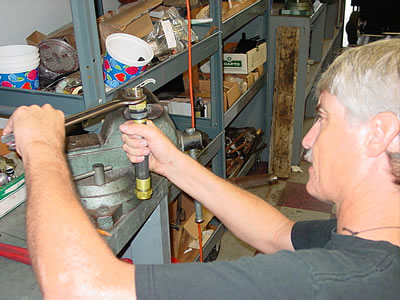 It sounds easier than it is because all the tolerances are tighter than loose.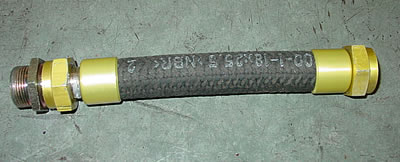 The ferrel is not tight on the left, but is tight on the right.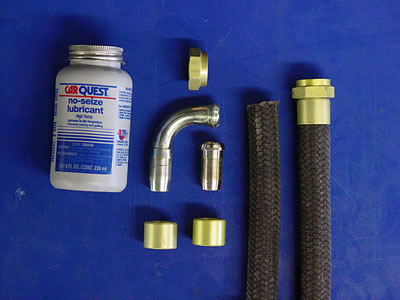 Plenty of anit-seize is used during this process.

Finished product.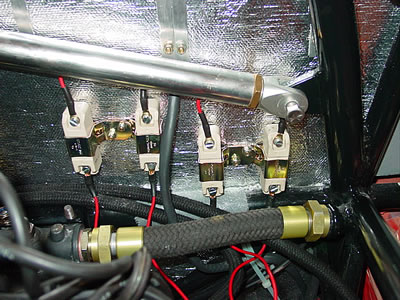 In this picture, you see the factory resistors and one of the oil lines completed and installed.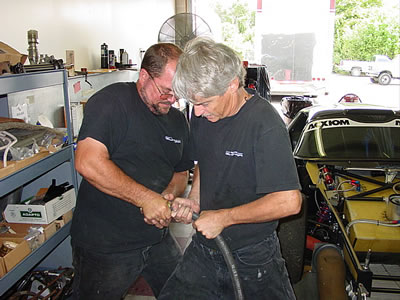 This is part of the zero tolerance battle.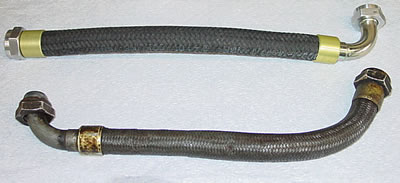 Here is the before and after.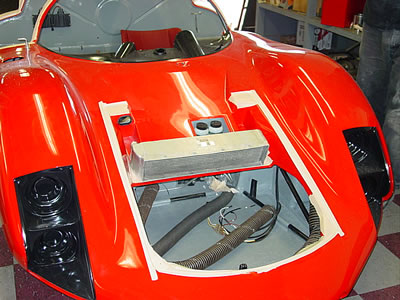 The cooler is about to be mounted.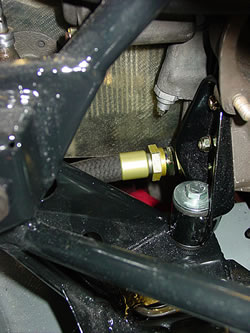 More signs of new oil lines.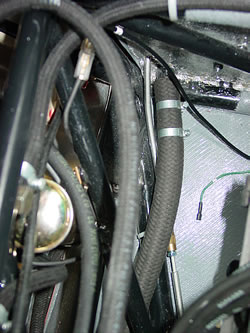 The car seems pretty simple until you get it all together.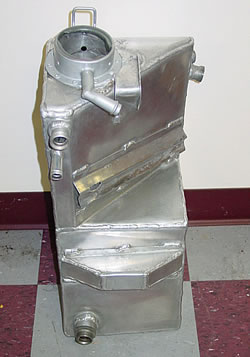 Oil tank is ready for installation.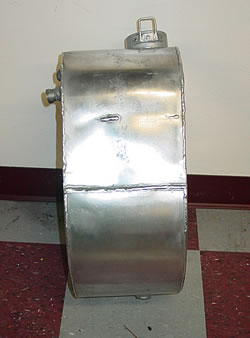 Another view.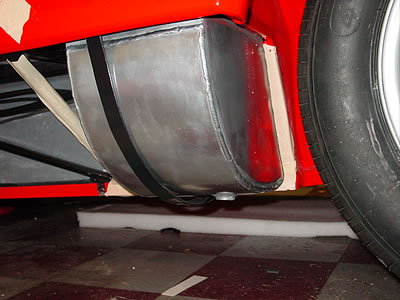 Oil tank is in.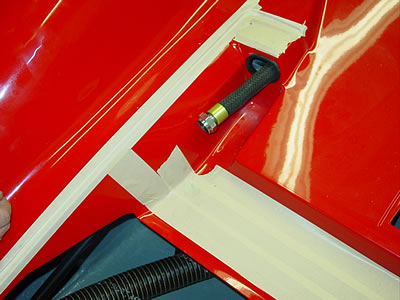 Here, one of the oil lines is installed. The tape in the pictures is to protect the painted surfaces when installing parts.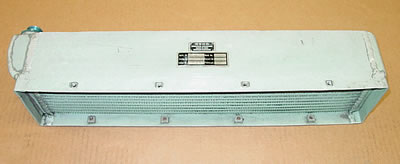 We really lucked out. The cooler was painted gray, when we removed the paint with paint stripper and the steam cleaner, the original surface appeared new in looks.

Another view.

We will install new fittings.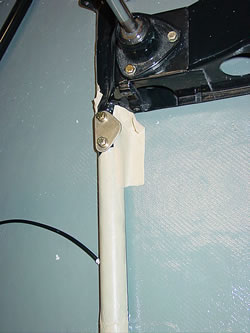 The bracket for the seat is bolted to the bulkhead.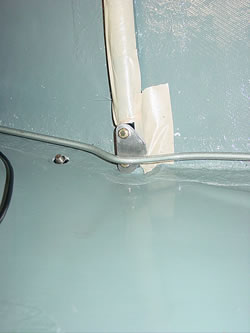 Both brackets will receive the seat rails. When the seat slides easily, the rails will be welded to the bracket.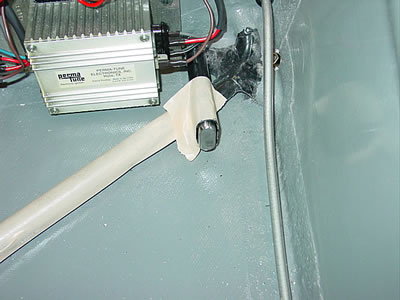 Because the seat was lowered (for some tall driver), the seat rails have to be altered.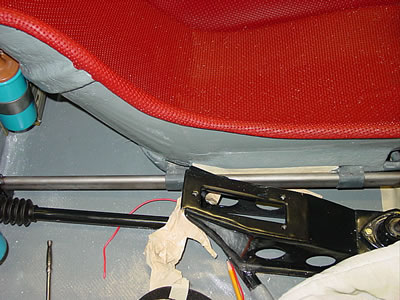 The seat works exactly the same, but the rails sit up about and inch higher where they slide into the chassis at the firewall.