906-151
July 22, 2003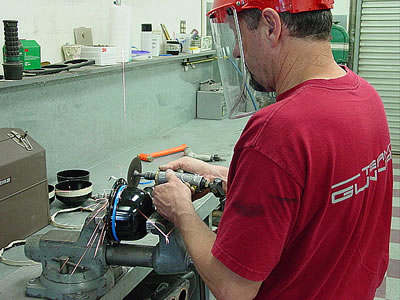 The beat goes on.....
Here I am (the only qualified guy to cut up $3,900 worth of headlights) making the recently purchased headlights and headlight buckets fit the Carrera 6.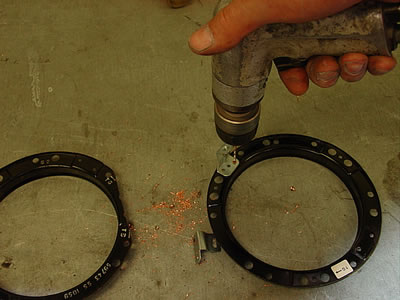 The buckets are correct, but the hardware isn't. Basically, these Marchal lights might be from a Simca, but the ones we need might be from a Saab. Porsche never had lights made for their racecar's. They just used something that was already on the market.
First, I cut off the base of the bucket, then I removed the two hardware clips.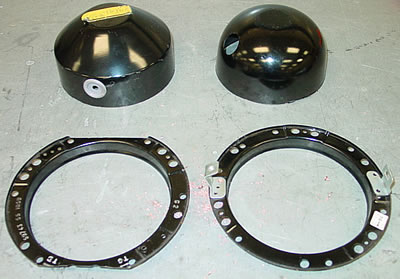 I then square the top and the bottom so it fits the headlight bucket. This is how it was done at Porsche. Even the original Carrera 6 headlights came as a bucket and light and the bottoms were cut off before installation.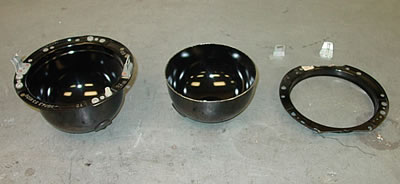 This picture shows the metamorphosis to get to the original bracket needed.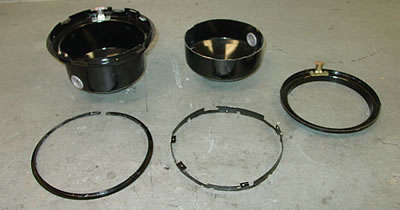 This is the upper light bucket. There are more pieces to cut off, but on the right, is the absolute original part needed.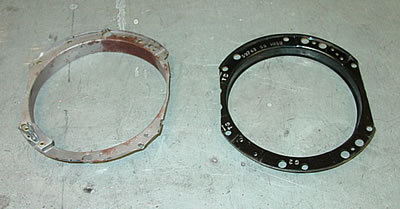 The bracket on the left is original and the bracket on the right is the original NOS that we converted to use on our Carrera 6.