906-151
August 14, 2003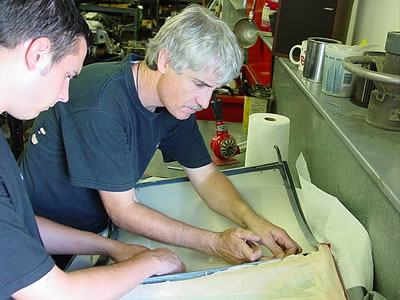 Andy & Ryan have got the great job of removing the plastic covering from the plexiglas on the doors.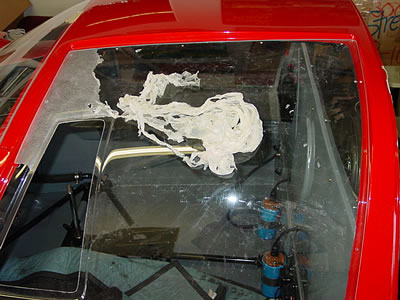 I got to take the protective covering off the other door and discovered that using a heat gun would only take 4 hours per side as opposed to an entire day.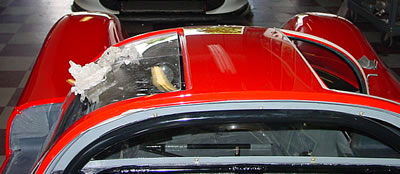 I took this picture because I was so proud of the pile of crap that I scraped.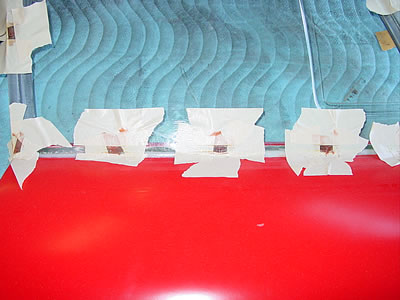 The tape surrounds each cleko hole, then we use 36 grit on a die grinder & grind each hole opening.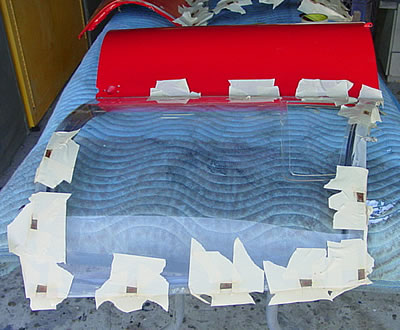 We fill the divot & hole with epoxy cabosil (it actually sticks to the plexi).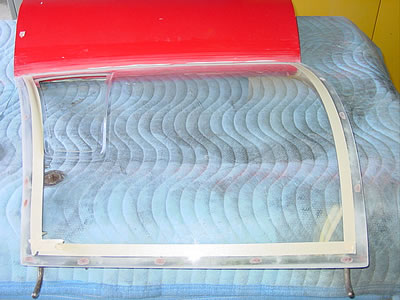 The next step is to sand the surface. The tape is the edge of where the window will be painted.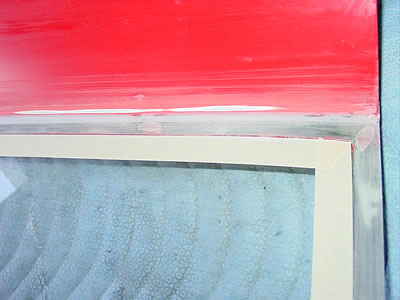 This tape will be removed and fine line tape will be installed to the exact border.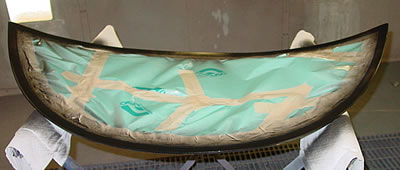 This is the windshield, which has now been fit. The back edge surface is painted black (urethane). The black paint hides the glue, which will hold the window in, plus it gives the glue something to stick to because it will not stick to plexiglas.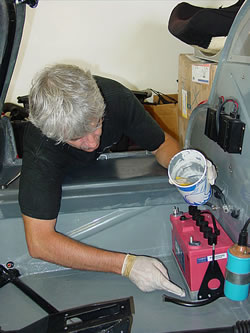 Andy is installing the battery box by gluing it down with epoxy.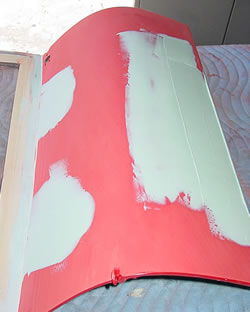 Last detail on the doors. The white filler is polyester.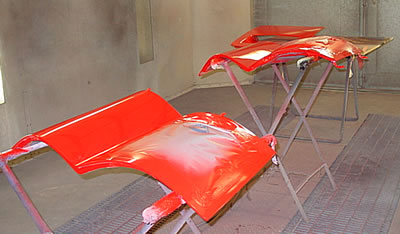 Now the doors and window frames have been final primed. In the background is the front cooler cover. These parts will be painted signal red tomorrow. We are actually starting to run out of things to do on this car. Finish date is nearing.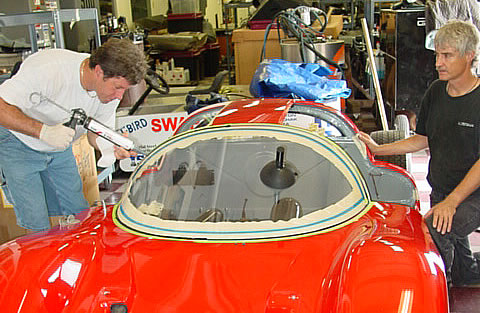 Harry is now gluing in the windscreen. Andy is Harry's trusty helper.
The attention to detail has to be perfect. This is not an easy job & the nerves are always high when we are installing a windshield.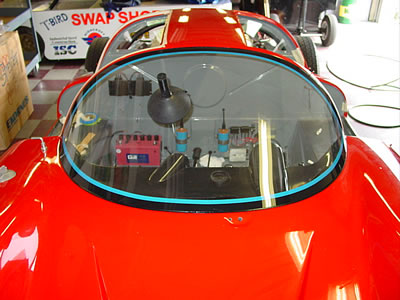 The blue tape will be removed tomorrow. This keeps the inside edge neat & clean. The outside edge is finished & looks bitchen!