906-151
August 22, 2003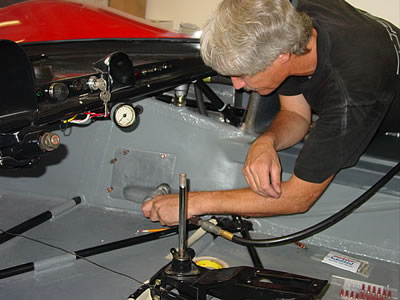 Andy is still finishing the small details. Here he is resizing the oil return hose cover.
First clekos, then sheet metal screws.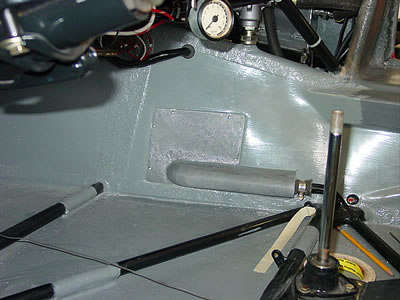 Bingo!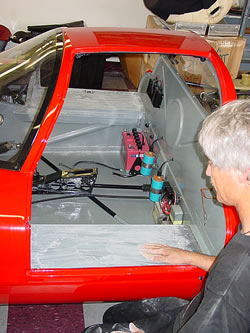 Andy is sanding the doorsills for final navy gray paint.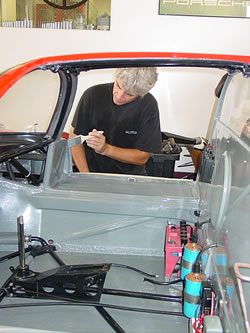 We paint these last because we don't want to scratch them when working on the inside of the car.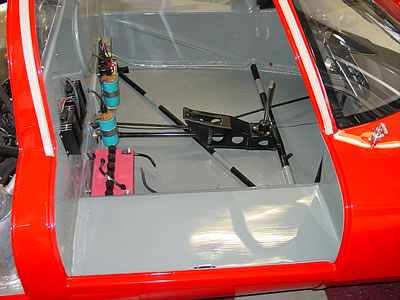 After the seats and seatbelts are installed, we will give the doorsills one more coat.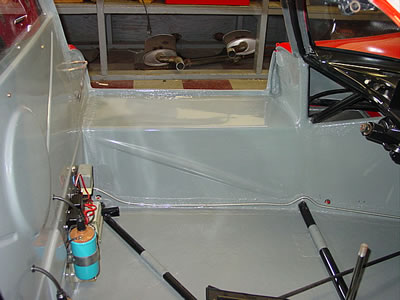 I guess we need a shifter knob too.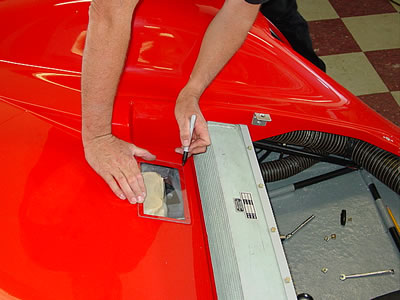 Give you three guesses why this panel is clear.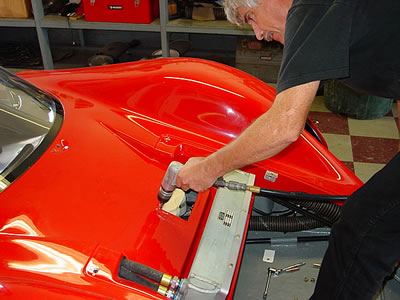 Andy is drilling the holes to install sheet metal clips to hold the cover.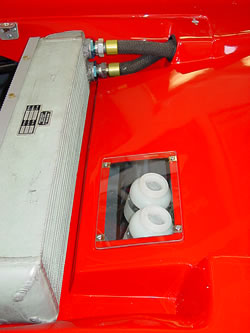 Now can you guess why it's clear?
We have taken apart many 906's and 910's, their covers were normally aluminum or fiberglass. OK,OK!!! The cover is clear so you can see the brake fluid levels.