906-151
November 20, 2002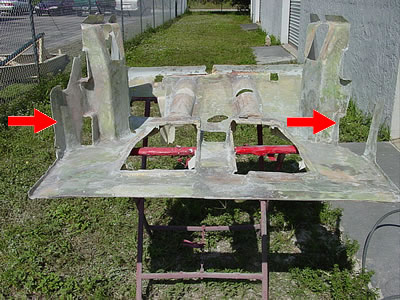 The rear undertray is 90% structurally repaired. The right side will look like the left side by the end of today.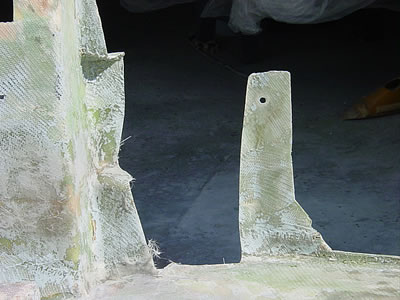 The missing pieces are being added today.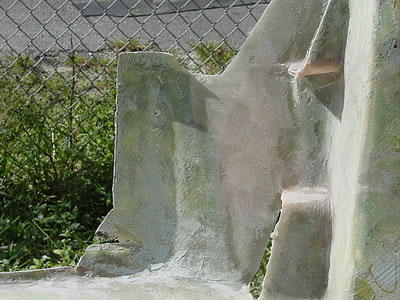 It will look more like this side. This will be trimmed when it gets on the chassis.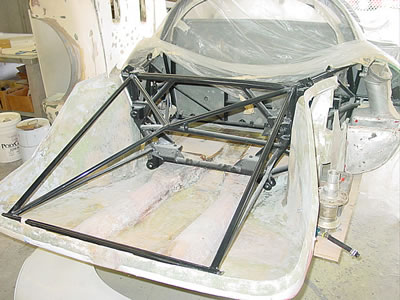 It hasn't been in this position for probably 20+ years.
Everything needs to be refit.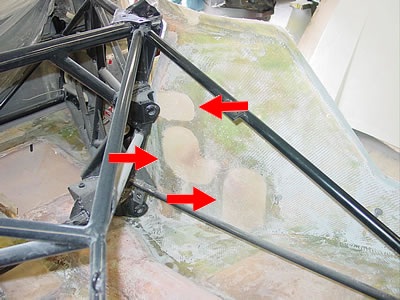 The holes you see have been filled. We will install the suspension (temporarily) to cut correct holes.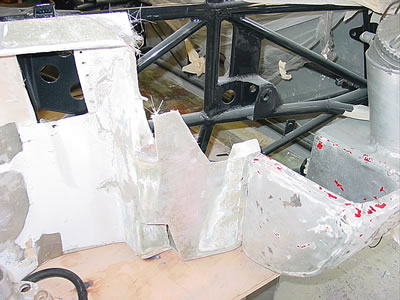 More fitting going on.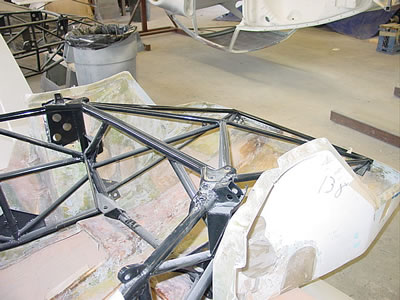 Just another view.