906-151
November 21, 2002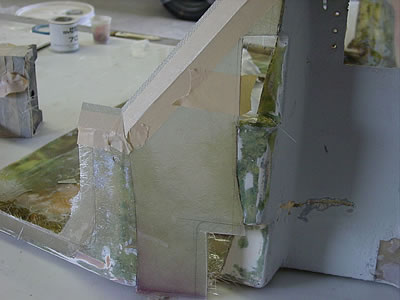 Seems that the edges of all these panels get cracked, broken, or worn out first, so we remake them all.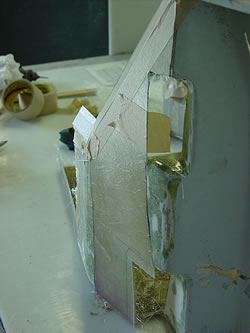 We fabricate flat panel stock and then cut it to fit where the pieces are missing.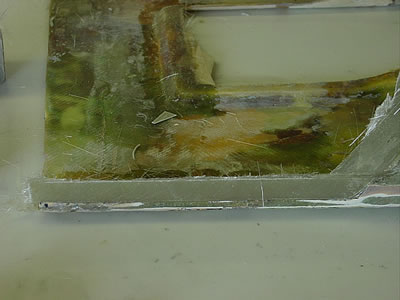 This is the edge that meets the side panel, we had to add one inch (25mm).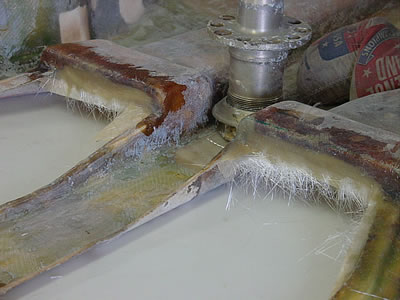 The exhaust pipes go through this opening and normally burn the edges away through time.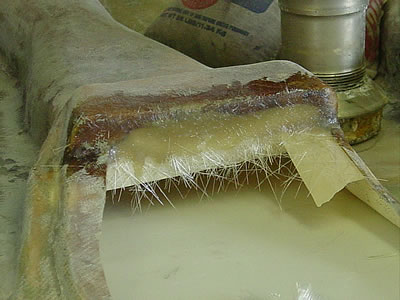 A little matt, a little cloth, good as new.