906-151
December 18, 2002
This is the seam on the right side between the floor and the lower part of the nose.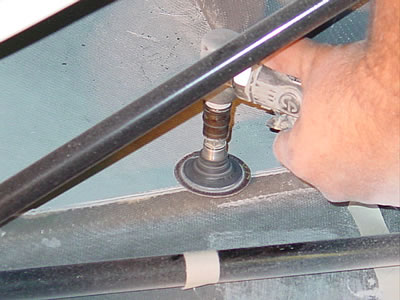 Both edges need to be flush with each other.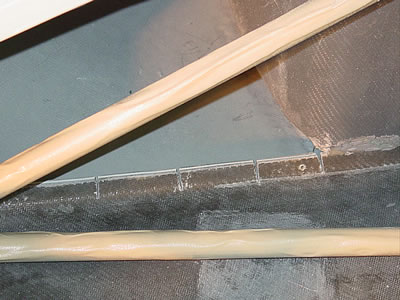 Then, you cut through both flanges so the radius between the floor and the nose mate perfectly. This will reduce the bodywork on the bottom of the car.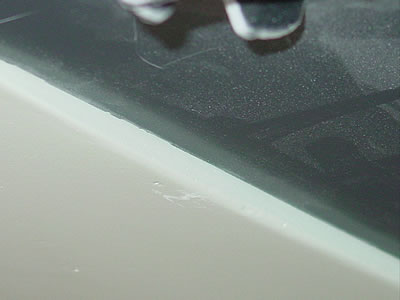 These are the two surfaces on the bottom. They will mate when the trimming is done on top.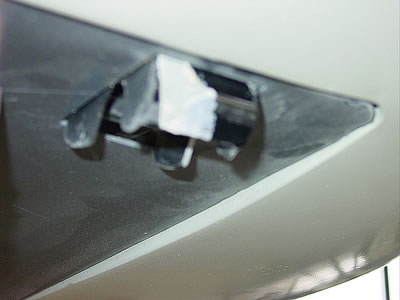 Here is another view of the natural radius on the nose that doesn't match the floor, yet.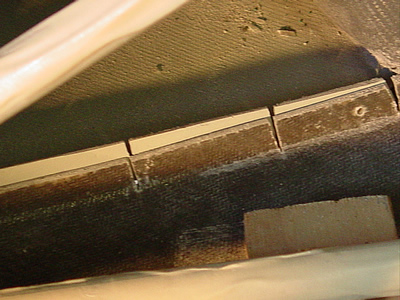 Now the flanges will be clamped together, a little glue action, and a layer of matt tape.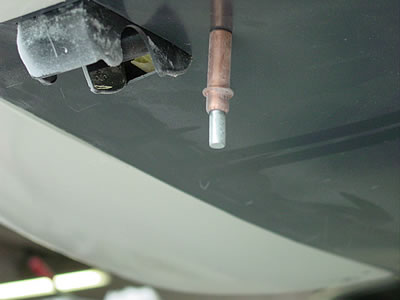 Here is the jack spur. The cleko clamp holds the floor up in place.
Jack is putting the final touches on the matt tape.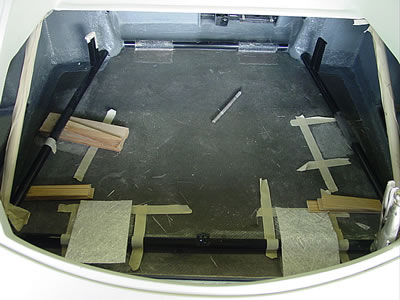 Now he is gluing the perimeter.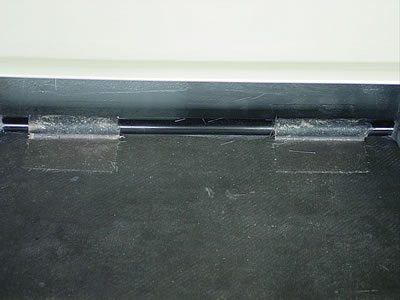 Here it is finished and ready for paint.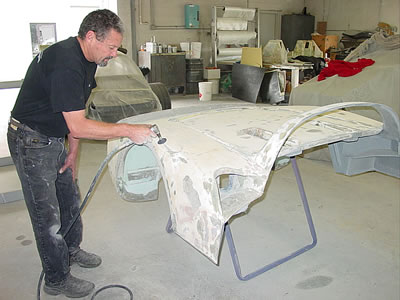 Jack and I will meet in the middle, but right now I am roughing the surface to give the tail a skin coat of body filler.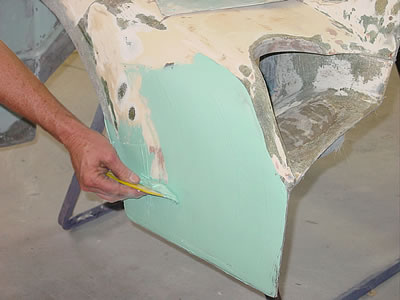 What a skin coat does is: it seals the surface so all the spider cracks and imperfections won't show themselves after the paint work is finished.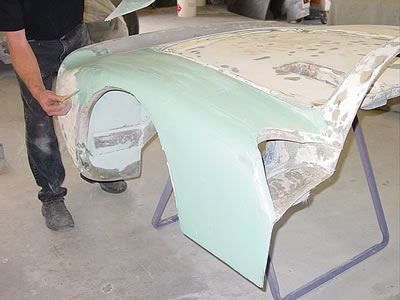 This will be block sanded and primed with duratech. When the car is in the sun, we can only hope that the paint shows no signs of 30 years of hard use underneath.