906-151
December 17, 2002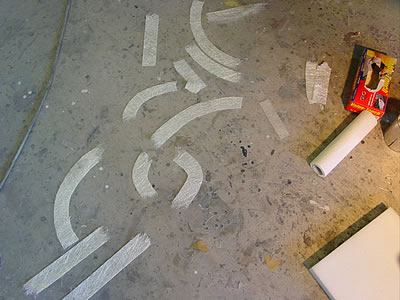 Here are the matt tape patches cut to fit.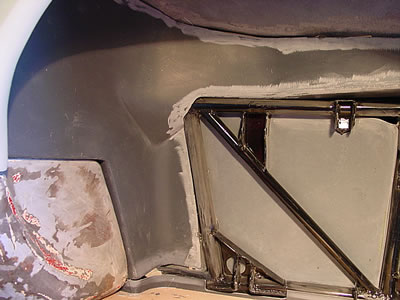 The fender is roughed up.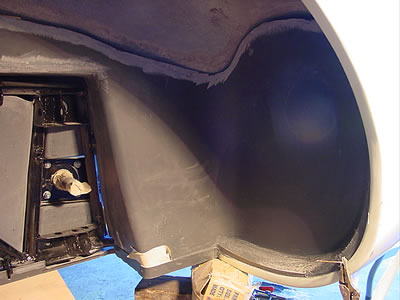 The bottom is now glued.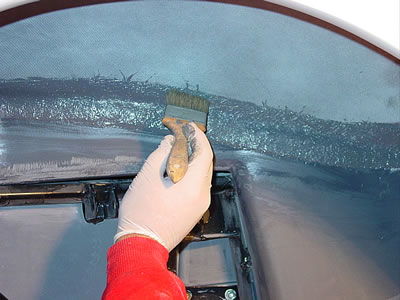 The top is being glued.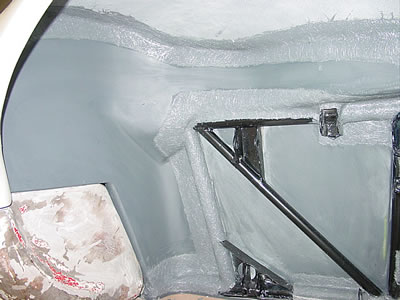 Finished product looks excellent!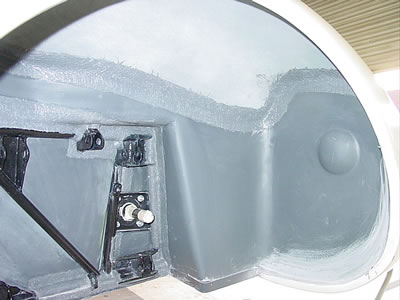 A coat of paint and it's finished.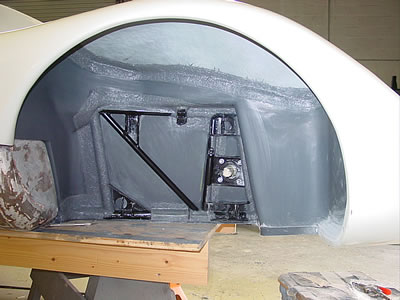 Tomorrow the inside seems will be completed and we'll start fitting the doors and the tail.