906-151
December 23, 2002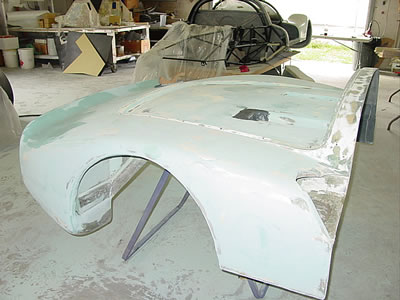 Remember, all 20 plus year old racecar fiberglass body parts get stripped to the gel coat and repaired. Then, we always skin coat the surface with your favorite auto body filler. This adds little weight, but the surface will be clean and smooth forever (unless crashed, scratched, or dinged).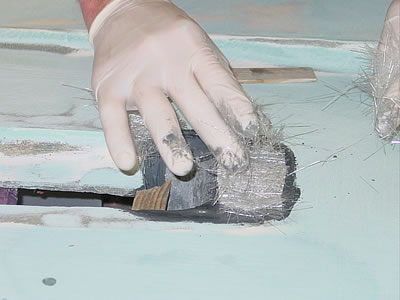 We discovered that the 1-3 induction hole was too big (by 2 inches).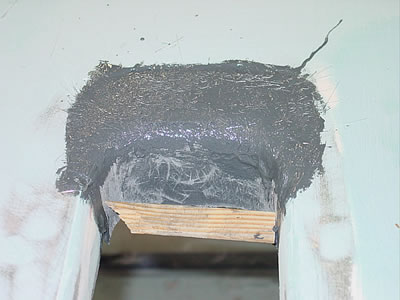 Just before primer it got fixed.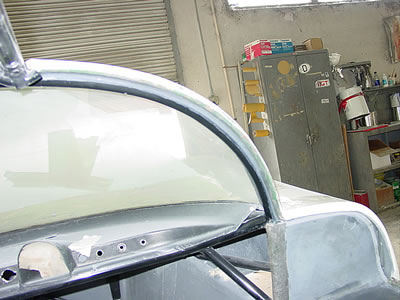 Now the windshield support is glued in. We used epoxy cabosil.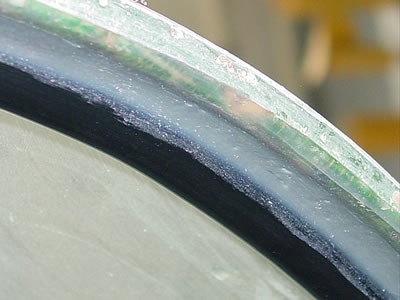 Here is a close up of the surface. No matt is applied.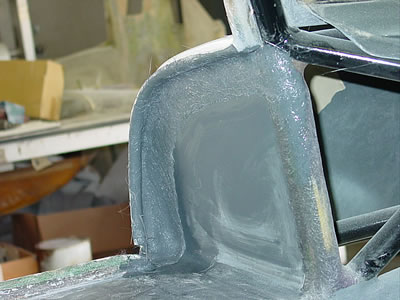 The inner doorsill is glassed in .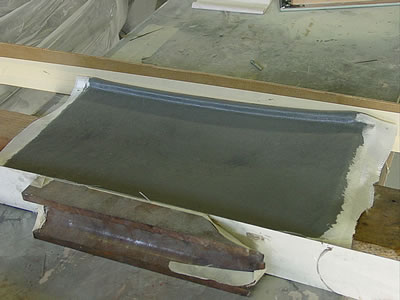 Remember the two aluminum air ducts? We found out from Pitty Block that he had his German mechanic make and install them.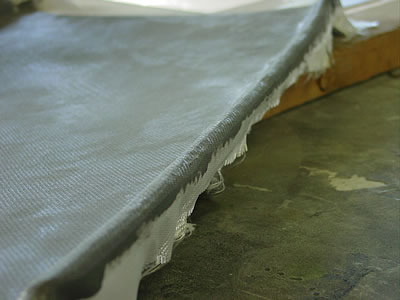 We filled the holes and reskinned it with 4oz. German cloth.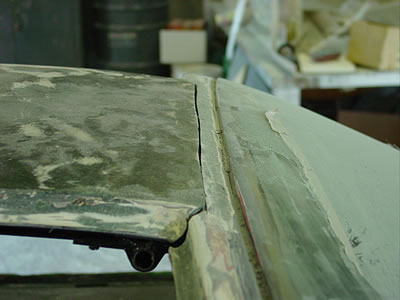 We will glass the roof to the apron and the windshield support tomorrow.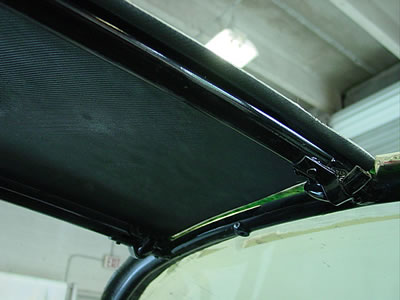 Gosh we do good work!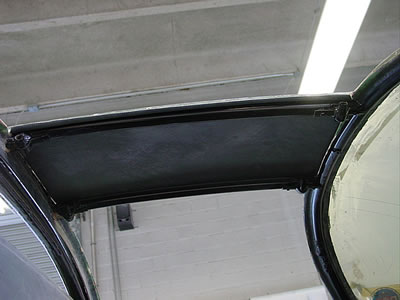 There will be matt straps on the inside.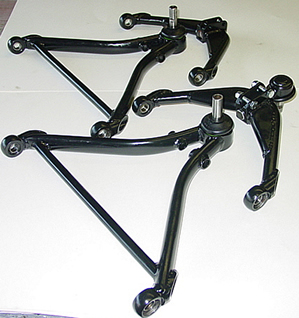 Here is Andy's handy work.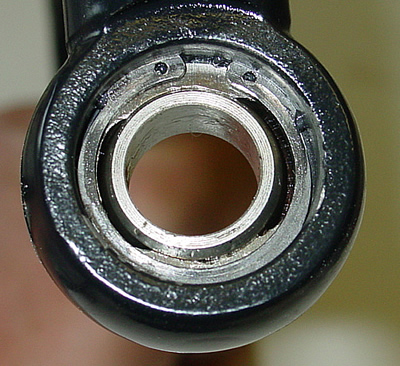 The uniball is installed.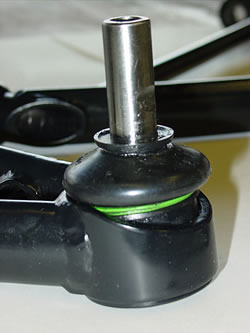 Rebuilt uniball with a brand new boot (try to find those).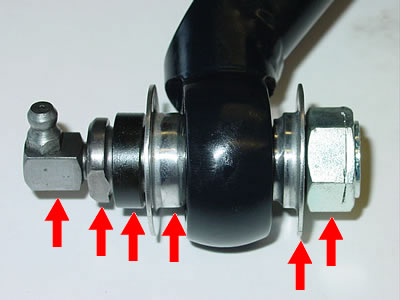 Arrows left to right: #1-grease fitting, #2-titanium bolt, #3-spacer, #4-seal retainer, #5-seal retainer, #6-steel factory lock nut.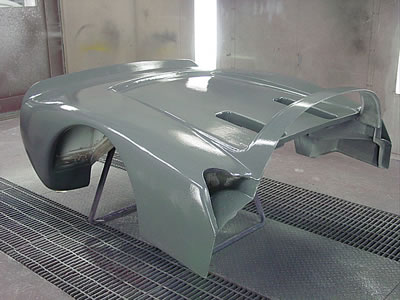 Seems like this has taken forever, and it has! But, it's original to the car after it was converted to a short tail. This is a duratech surface, it will be sanded and then the white primer will be applied.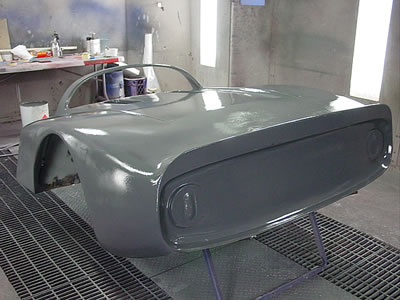 Another view.
Sorry, there will be no more updates until friday. We are going to see Gunnar in Atlanta for Christmas. Merry Christmas to all of our lookers and Happy Holidays to the rest!