914 Spyder Update
(10/24/01)
Back to the engine.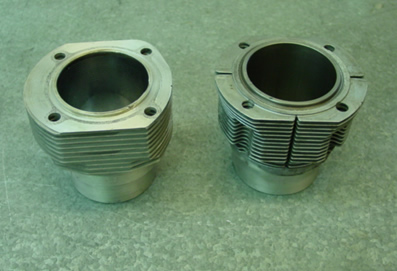 Here is a view of two different cylinders. The one on the left is a race Carrera 6 and has more cooling fins and a different cylinder lining than the street 911S cylinder on the right.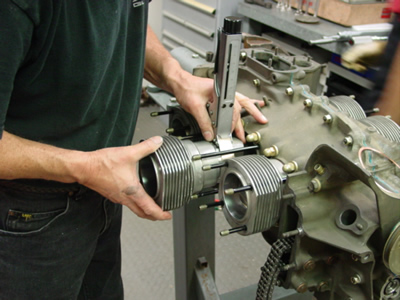 The pistons have been installed and now the cylinders are going on. The tool that Kevin is using is a strap ring compressor. This clamps all of the rings tight and allows the cylinder to be put on.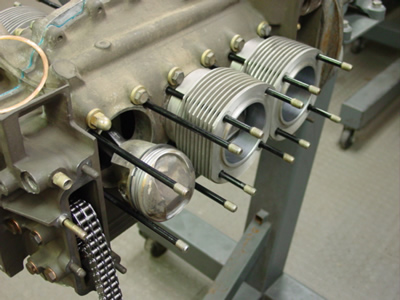 Here is another view of the engine.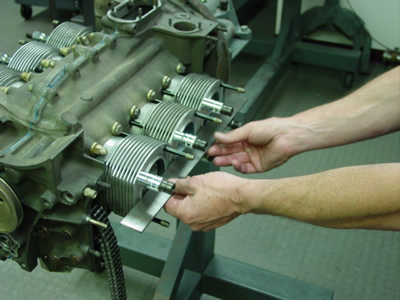 After the cylinders have been put on they get checked with a straight edge to make sure that they are all the same height. If not then base gaskets are used to compensate.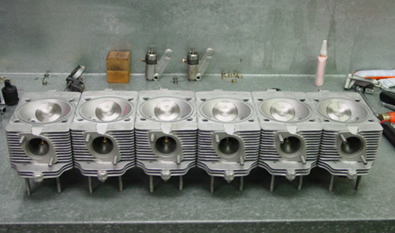 Here are the new, big valve, big port, twin plug cylinder heads. They were altered from new street heads to replicate normal Carrera 6 heads.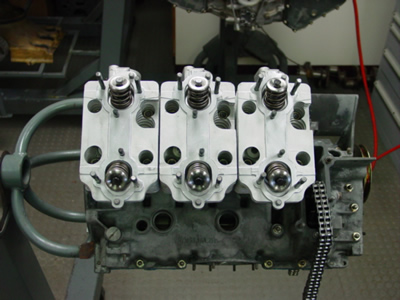 One side of cylinder heads has been put on.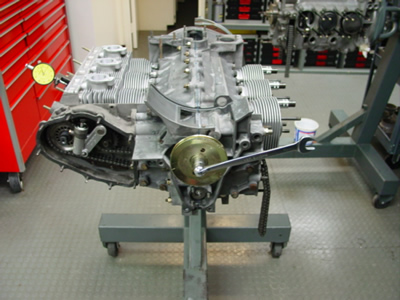 The cam tower has been added and now the camshaft timing is being checked.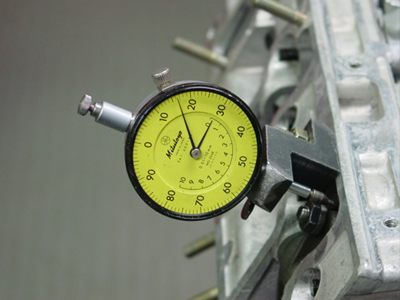 Here is the gauge with which the timing is checked.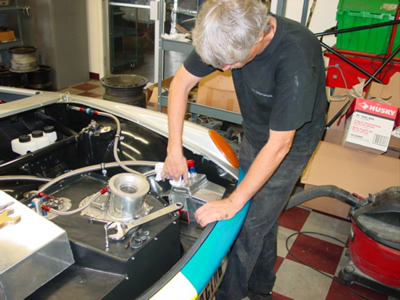 Andy is putting the last hose back on the cooler after removing all of the oil lines and tank. The entire oil system was purged due to the metal chunks that may have been in the system after the blowing of the engine.