914 Spyder Update
(10/18/01)
Since the 914 has been done, it has had some pretty good races with its best finish being a win in the 2.5 Liter and under class at the Rennsport Reunion. Unfortunately it has had some gearbox trouble and two blown engines. Right now we are preparing the car for the Daytona HSR race, which means rebuilding an engine.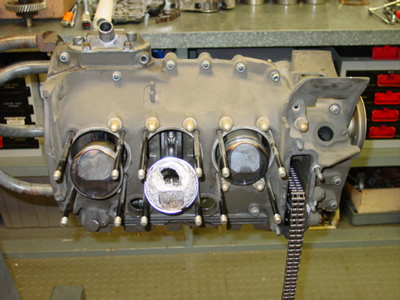 Here you can see the old engine with a clear hole through the piston where the valve traveled a little too far.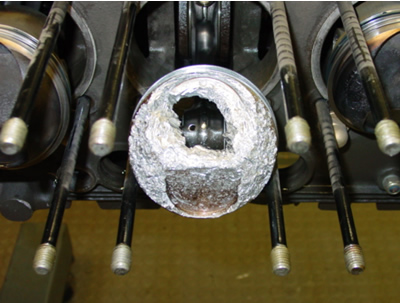 Here's a better view of the piston.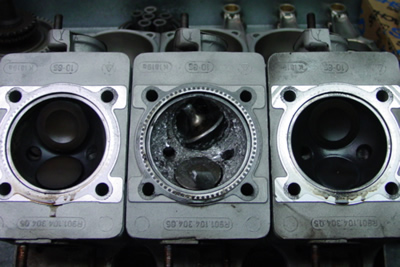 Can you tell which head is the damaged one?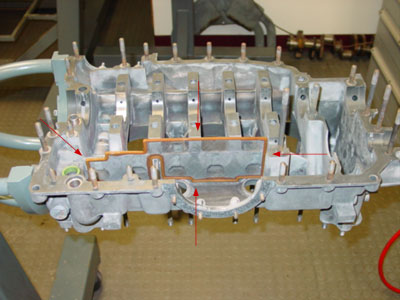 Here is half of the magnesium case. The arrows are pointing to the windage tray. This screen keeps oil from sloshing on the crankshaft and robbing the engine of horsepower.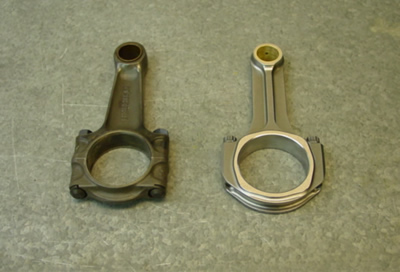 The connecting rod on the left is the stock 911S rod. The rod on the right is the one we will use in the engine. It is built by Pauter out of Cro-Moly, and is lighter and stronger which equals more horsepower.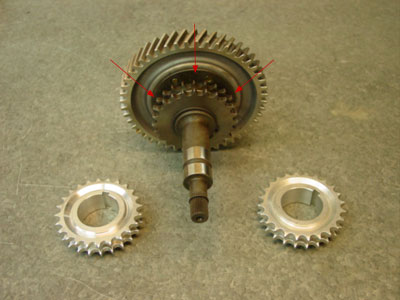 The stock steel countershaft sprocket which is indicated by arrows will be replaced with an aluminum counterpart. These, which you can see sitting next to the countershaft, reduce spinning mass and therefore let the engine rev faster equaling more juice!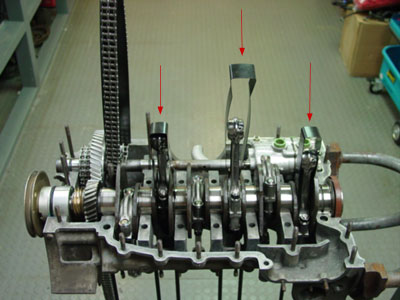 Here you see the crank, with the rods attached getting put into the case. The perch straps, highlighted by arrows, keep the rods in place while putting the other half of the case on.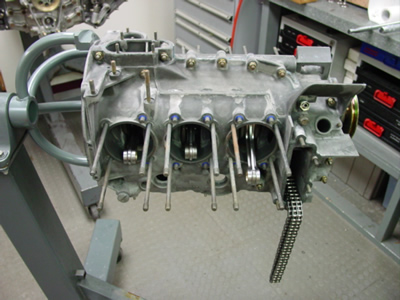 The engine now awaits pistons and heads.
More next week!