Introduction
(10/18/01)
We are currently in the process of readying 3 very significant 935's for the Daytona HSR event. While we are doing the work we will show comparisons between the 3 cars showing the vast differences on what looks like the same car from the outside.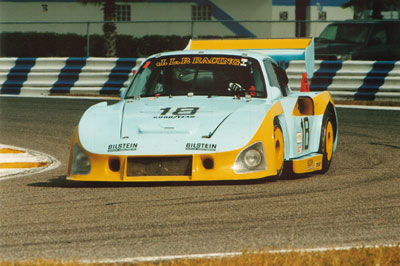 The first of these cars is the JLP-3. Between 1981 and 1982 this car won 14 races including the 1982 24 Hours of Daytona and the 1982 12 Hours of Sebring. It won both the IMSA and WSC championships. This is a tube frame car that John Paul had built. It is currently owned by Wayne Jackson.
The next car is also a one off. It was built by Glen Blakley for ANDIAL and was and still is owned by Preston Henn. Under Henn's Swap Shop team the car won the 1983 24 Hours of Daytona, 1983 Daytona Finale, and finished second in the 1984 24 Hours of Daytona & 12 Hours of Sebring. It was driven by the likes of Bob Wolleck, A.J. Foyt, and Michael Andretti.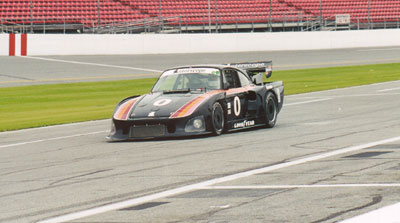 The final car is a 1981 Kremer K-3. Twenty or so of these cars were made and were tools for winning in the early '80's. This car was campaigned by Ted Field's Interscope racing team with he and Danny Ongais sharing the driving duties. This car has a 911 unibody instead of the tube frames of the cars above. This car won the HSR Thundersports championship last year in the hands of it's owner Jay Policastro.