Interscope Racing 935
May 30, 2003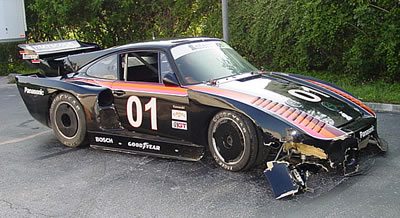 This is Jay Policastro's 1981 Kremer Porsche 935. Jay's last race was at Daytona for the HSR event. He went off at the bus stop on the last lap of the race. As you can see, he did a little lawn mowing but was still able to finish 2nd just being beat at the finish line. Oh yeah, if the name Policastro sounds familiar, Jay and his father Joe, raced their GT3-R that we prepared in 2001 and 2002. Now Joe and Jay are racing with Orbit Racing in the ALMS and will be doing a few races in Grand-Am. You need to root for Orbit (Joe and Jay) for the rest of the season.
Jay has been on the wait list for a redo, just as long as it's done before HSR Daytona at the end of the year. What you're about to see is another way you, the web site visitor and Porsche enthusiasts, can see from start to finish how we restore these Porsche racecars. You will see every picture that we took to catalog just how the car was assembled. This car is special because I bought it from Danny Ongais. Just before I arrived to look at the car, Danny told me that he had just taken the car cover off. It had been on the car since the mid 80's. The last race for this car was the 24 Hours of Daytona in 1983. I will tell stories about this 935 and other 935's from the days when we prepared them, in the coming updates.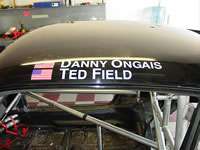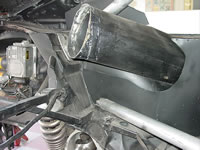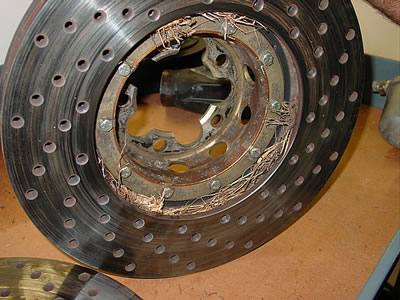 Jay mowed so much grass that it stuffed both brake ducts solid!
As you can see, the grass is in the air inlets and in the cooling area of the disc.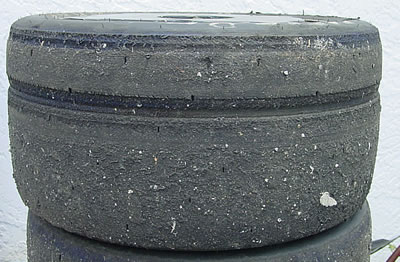 This is not two tires stacked on each other. This is a groove in the tire from the nose bracket that was forced into the tire during Jay's run through the grass. How this tire lasted one more lap is a testament to Goodyear tires.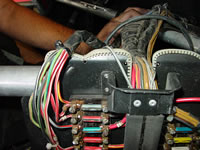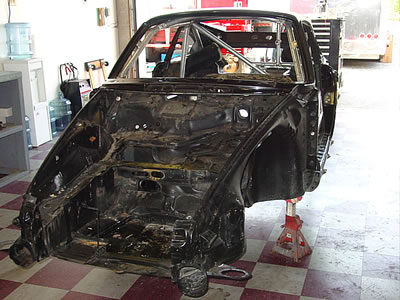 It's about 4:30 and the tub is stripped bare.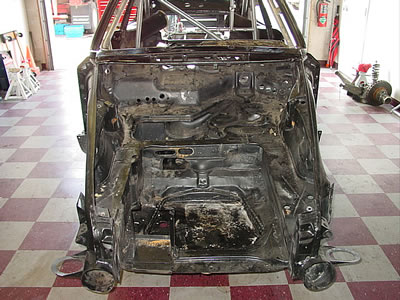 The air compressor in the body shop just pooped out! Maybe this weekend I'll be working on Jay's car, instead of the 904, the RATT, or the last body panels of the Carrera 6.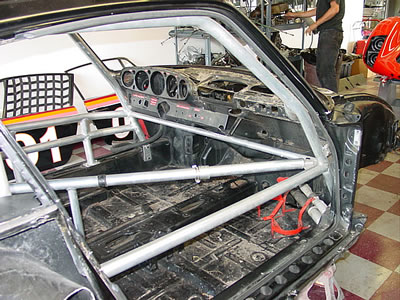 This car still retains the original aluminum roll cage. Kremer beefed up the roll bars in all their Kremer K3's.