Interscope Racing 935
August 5, 2003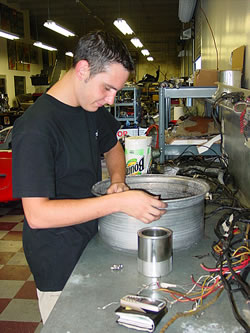 Ryan is working on disassembling the wheels, getting the centers ready for powder coat, and the wheels ready for polishing.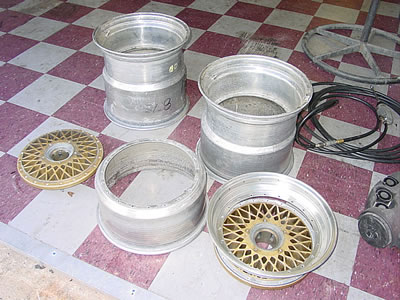 Here are the disassembled wheels.
Ryan is now doing the detail deed on the wiring harness.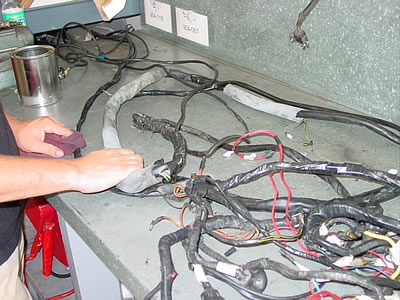 This could take weeks!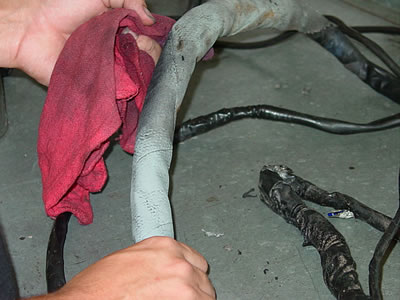 All the wires that are in bad condition will need new ends or just replacement.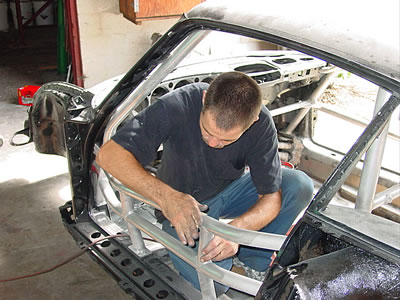 The car is now at Bright Lee, who is our local aluminum polisher.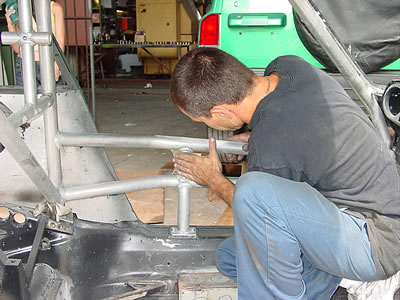 Just our luck, James is right down the street.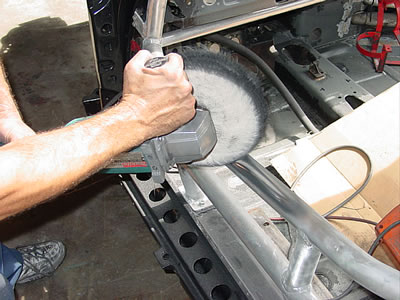 This is a tedious job, but enhances the restoration.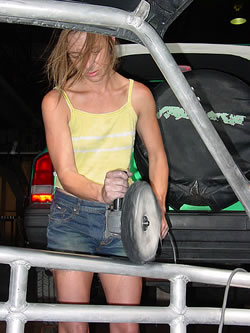 Here's another reason we let Bright Lee do our polish work. James says, "Watch out she'll probably shine you on!".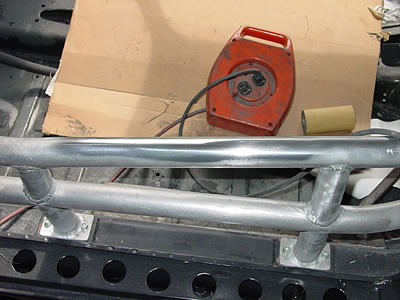 It's gonna look real nice. We'll get the car back sometime next week and on the table it will go.