GP-917S-001
November 12, 2010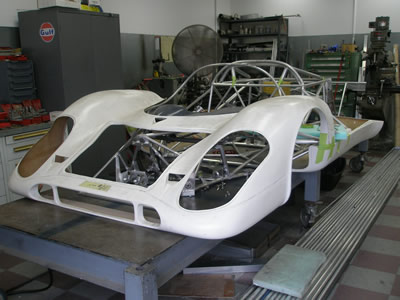 More done on S-001.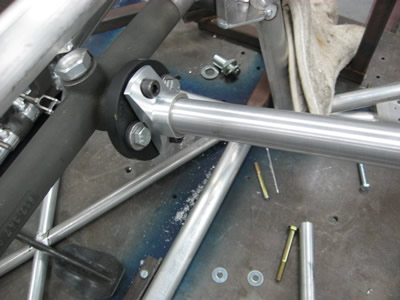 The steering column is the updated John Wyer type. It's all aluminum, not the heavy steel sliding type.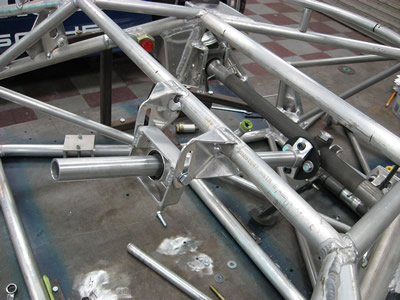 Here it is waiting for the steering hub.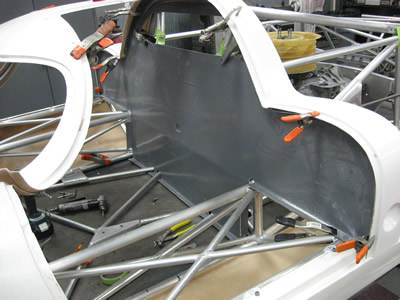 Cockpit shot of the firewall and the roof final fit.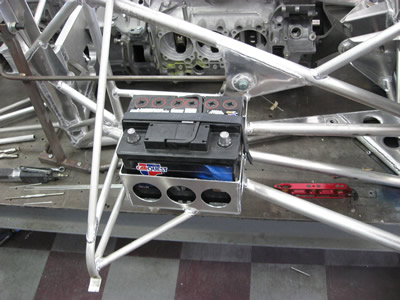 The Le Mans battery would normally be placed here. This car will have 2 people in it so we needed a little extra room in the cockpit. We will only use one battery in this location. It also keeps the fumes out of the cockpit. We do use sealed batteries, but you never know what could happen.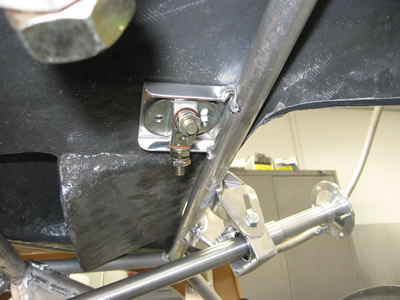 This is an under the dash photo of the 12 volt safety cut off switch.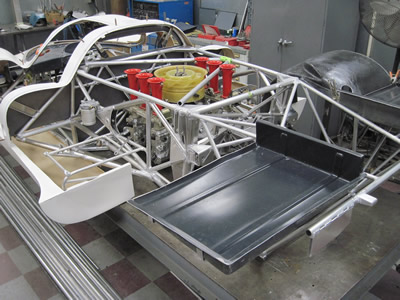 More body panels attached. These are the luggage trays.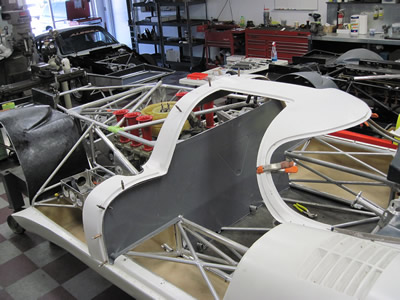 I'm thinking in the last picture you saw the mockup picture of the engine....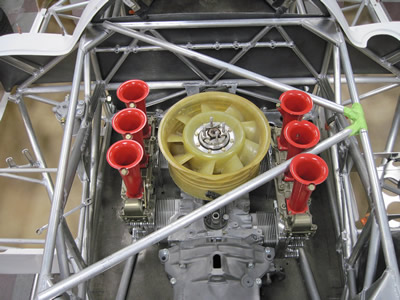 This is what we'll be running- a 3.8L slide injected RSR engine.