Giannone '75 Brumos RSR
January 16, 2003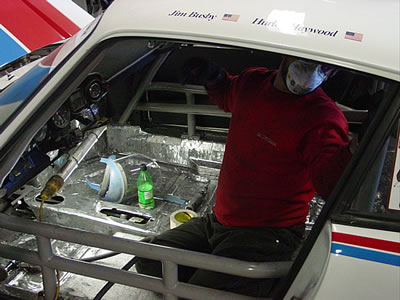 This picture of Danny was taken at approximately 8:30am. At 8:33am a piece of shrapnel got in his eye. Off to the doctor he went and he didn't come back.
Almost done, but not quite.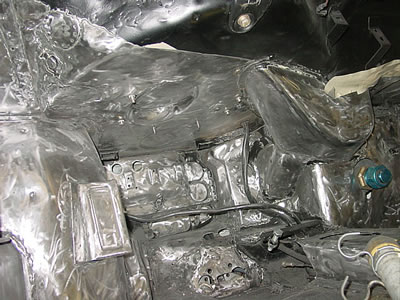 Grinding below the dash is not easy because you have to look up while all the shit is falling. Even with glasses it can't keep it all out.