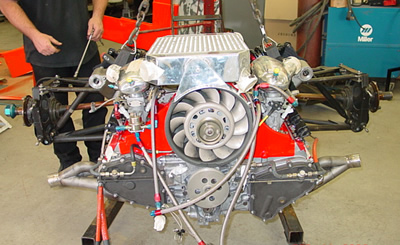 Engine is out of the car and ready for shipping for the dyno.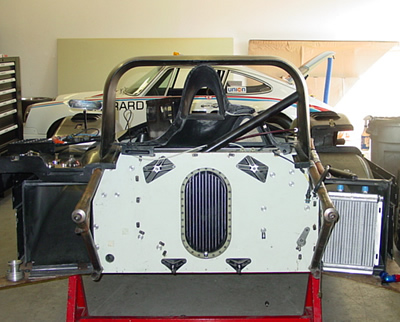 Fire wall and bulkhead stripped.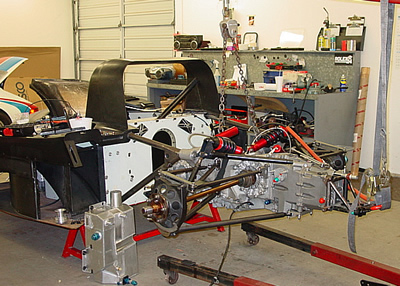 A fresh gearbox (GT-1)has been installed with a mock engine to fabricate new tail shifter (the old shifter was cable, this one is shafts with apex joints).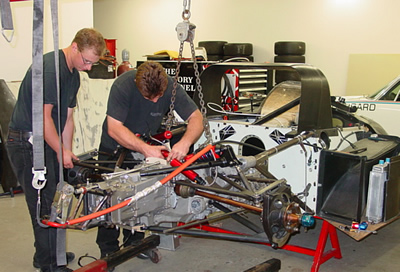 Ike and Eli are doing the handy work while Martin is attending the HSR event at Moroso with Joe Policastro and his '74 RSR.