Lola B2K-40
August 5, 2003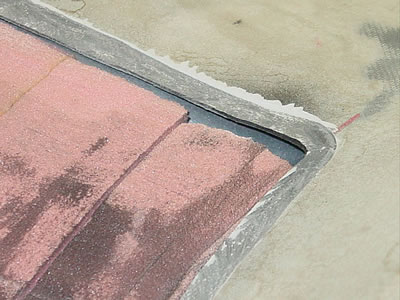 Where the foam meets the carbon.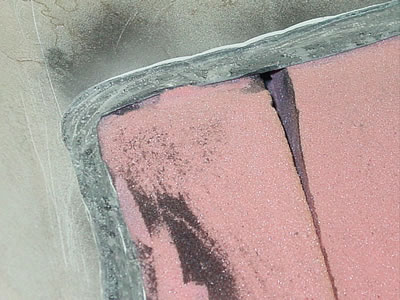 The foam has been installed to get the shape needed to complete the tail.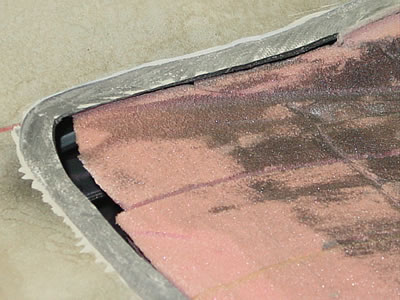 This is hand carved and then glassed.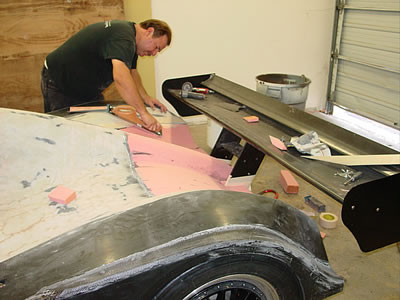 Martin installed the foam and gave it a basic shape. Jack is now sanding the foam to its final shape.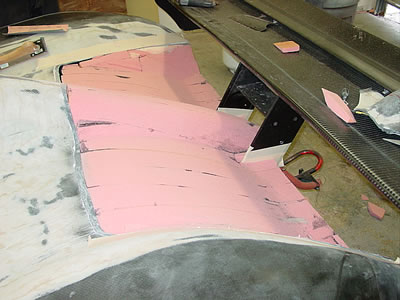 I do this stuff all the time, but I have some pretty talented guys and it's time they get some glory work.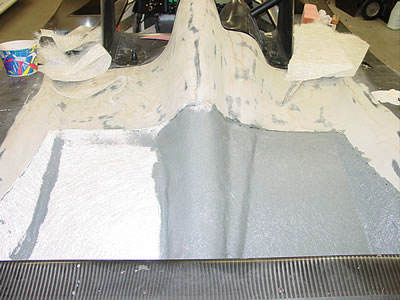 Jack is now applying one layer of 1 1/2 oz matt.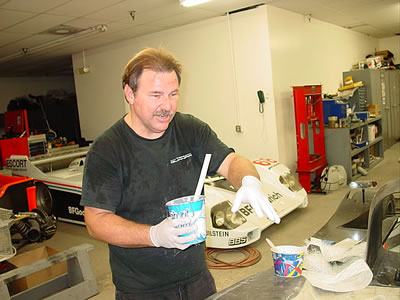 Abra Cadabra!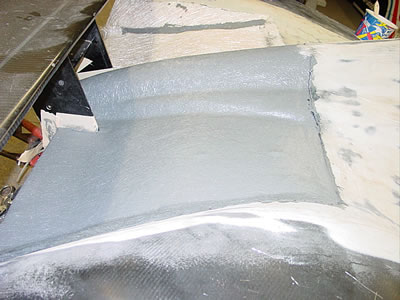 One half is now finished.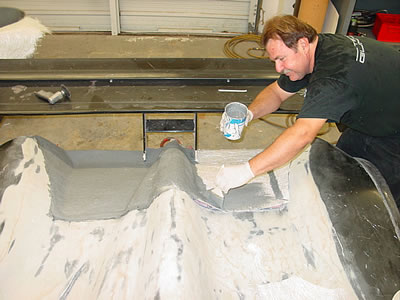 Now Jack is laying up the other side.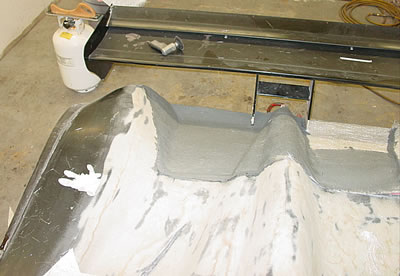 This tail is a workable part. We will make a mold and then make a light weight carbon fiber part.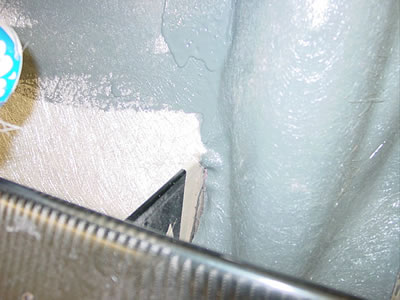 Detail around the wing stays.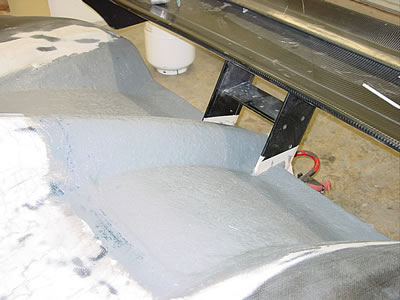 The shape is aero.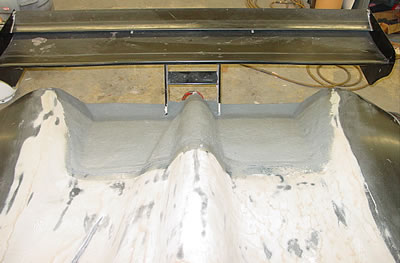 The hump on the left center is for the shift rod. Next week we will throw a layer of carbon fiber on the outside and 1/8 inch foam core and carbon on the inside.