RATT RSR Project Start
6/30/01
Welcome to the beginning of another Gunnar Racing "build up". This RSR tub has IMSA GTO history on it. The car will now be built up pretty much from scratch to be one quick race car. The project is very similar to what we did with our 914 Spyder that has just recently been finished..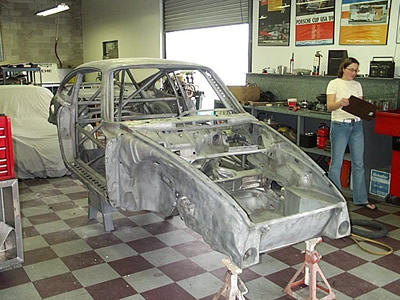 The tub has been out at the "stripper" for the last month or so having all the layers of paint and bondo removed. It came back on Tuesday almost completely stripped and ready for work to begin.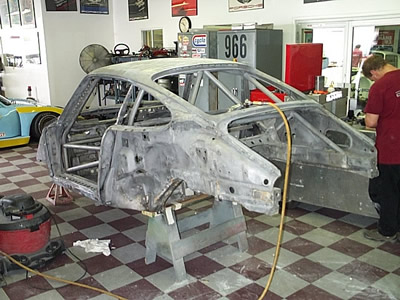 Here Eli is going over the car and removing some of the left over paint and bondo residue.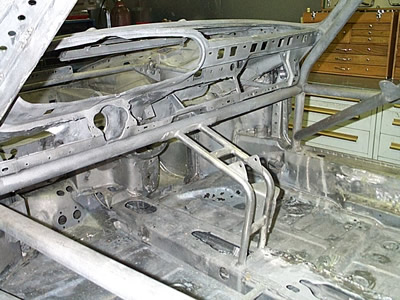 Here is part of the cockpit, notice the inside has been highly modified in it's prior life. It has a 935 style shifter tower, and the dash has also been changed.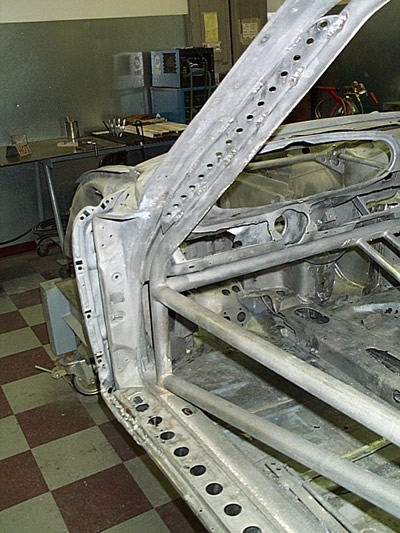 The door seal is also quite "different". With the roll bar and chassis being joined together with a piece that has been drilled out, as well as the drilled running board.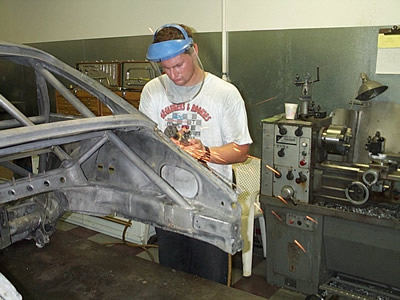 Here Eli is grinding off the area where the fiberglass fenders were pop riveted on the car. Stay Tuned for the continuation of the project.