RATT RSR Project
8/21/01
Its been a little while but we're back on the RATT project.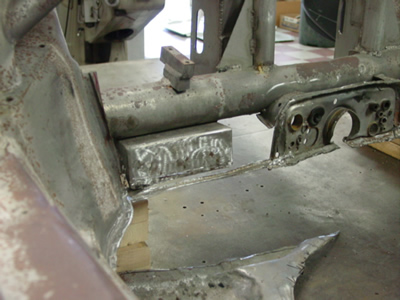 The floor and tunnel were removed awhile ago, and now we're getting the the bottom part of the front firewall ready to accept the new floor and tunnel.
Here's Eli inside the car banging away to get things right.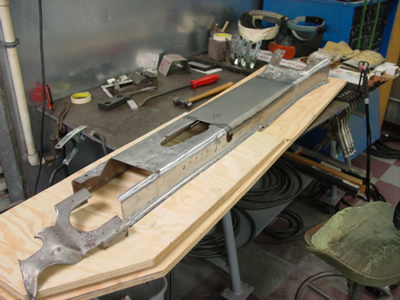 The old tunnel is fastened to a piece of plywood in order to keep it's form while parts of the tunnel that are too gone to repair are cut off and replaced with new bits.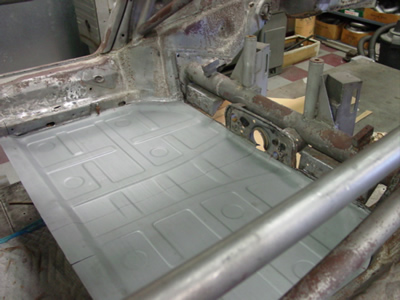 Half of the new floor has been laid inside the car.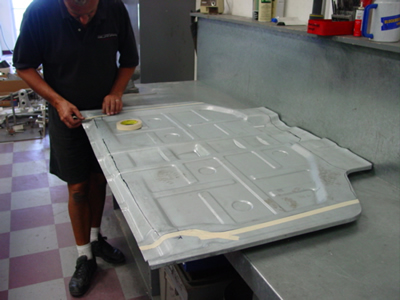 Rene is marking what to remove on the second half of the floor to make sure that it fits well.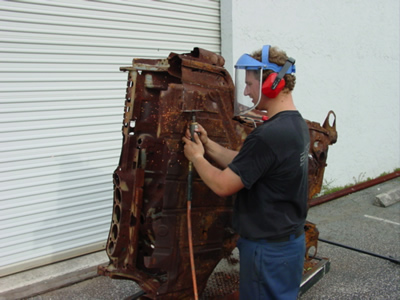 Eli is cutting off old pieces on an old tub that we will use to make templates for the new car.