RATT RSR Project
April 3, 2003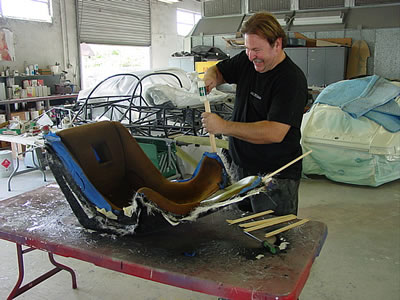 Will she or won't she???
Come off that is...........Bingo!!
It's a great feeling when the mold separates from the part because sometimes it doesn't and that's a whole nother story!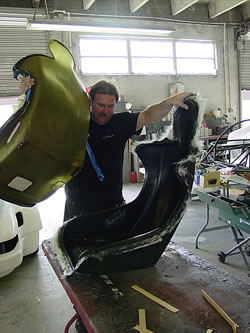 Jack says "hurry up and take the picture".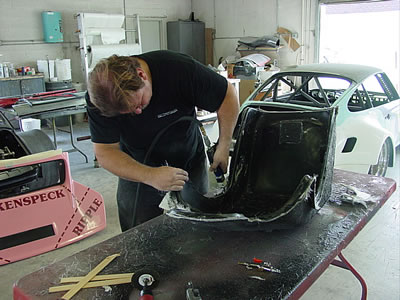 Jack is trimming the edges.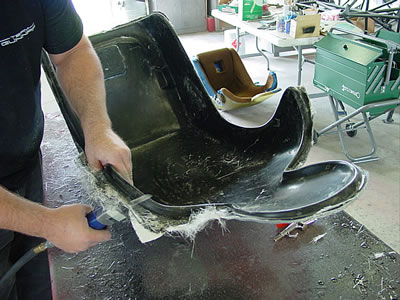 After it's trimmed it's ready for wax and part.