RATT RSR Project
April 4, 2003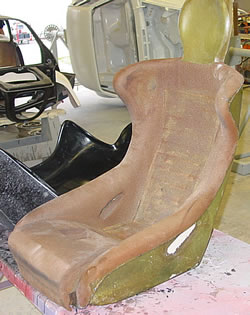 The brown material is the foam padding that will be removed.
Here is another view.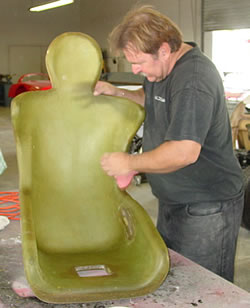 Wow! We never knew the 935 seat was two pieces. There is a rear shell, which we made the mold of a few days ago and Jack is now waxing the front shell!!! We will make the mold through the weekend and the beginning of next week. The RATT body is now in the spray booth and I will prime most of the external bodywork this weekend.