RATT RSR Project
April 7, 2003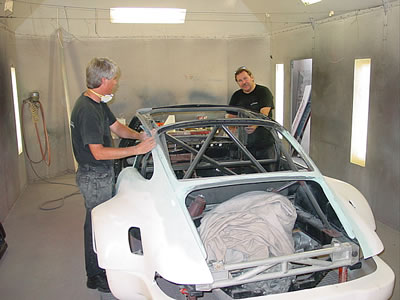 Andy and Jack are preparing the roll cage and the inside of the roof for paint.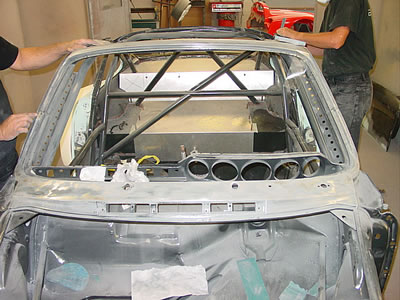 The wiper apron needs a little bodywork because it will be primed.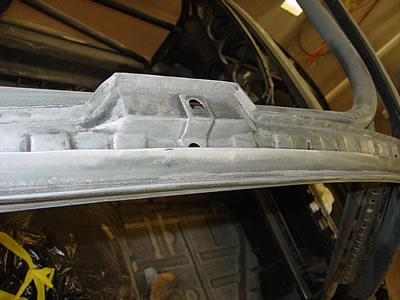 This area would be difficult to paint after the roof is installed.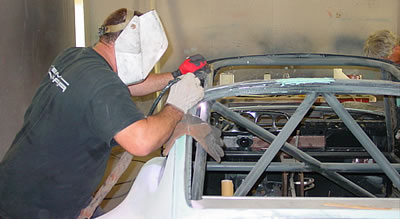 Martin is welding up all four corners of the roll cage.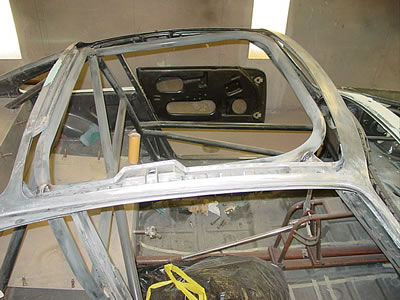 When the roll cage is installed with the roof on, it's impossible to weld these areas.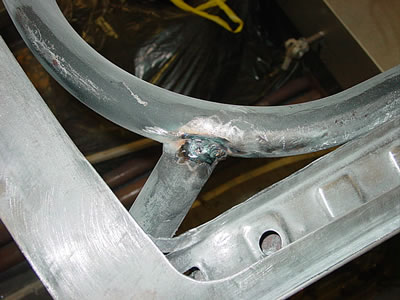 99.9% of roll bars in Porsches are not welded on the very top.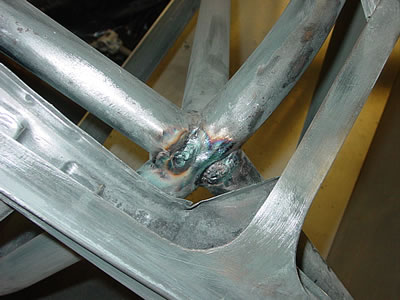 So having the roof off enabled us to finish the welds completely around the joints.
Another view of the rear roll hoop.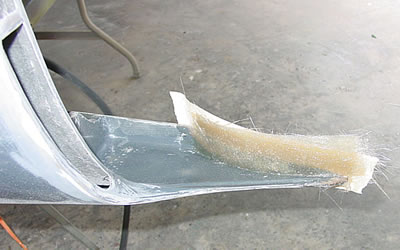 The bolting lip of the nose was extended and thicker material was used. When the fenders are bolted up they won't distort.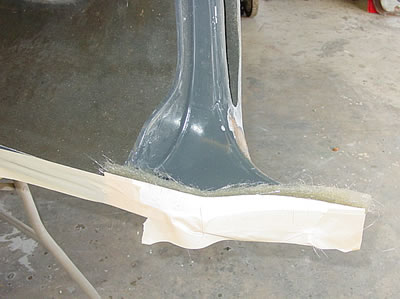 The tape is the form. It peels right off and then the part is trimmed before installation.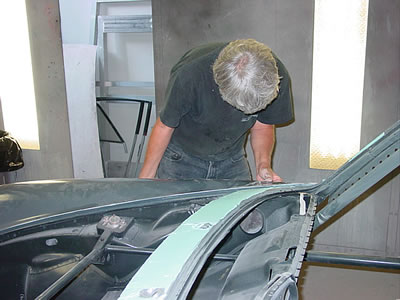 Andy is fitting the nose back to the car to drill the holes.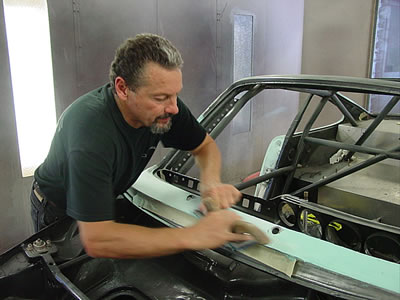 I'm finishing the sanding so I can prime it this afternoon.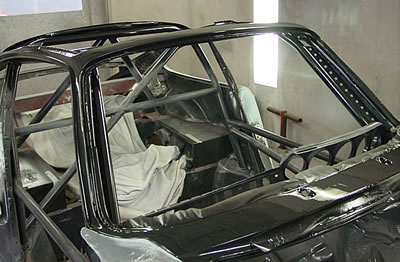 It's 5:20pm, the apron is primed and the roof is painted satin black.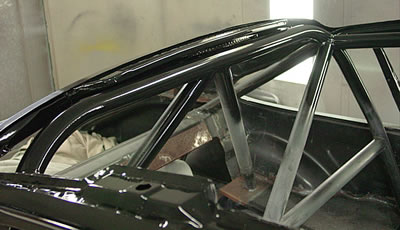 The rest of the cockpit will be painted after the car is reinstalled in the rotisserie.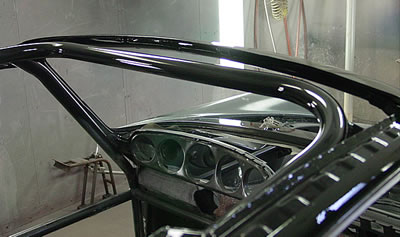 Painting will become easier even though the roof will be installed tomorrow.