RATT RSR Project
April 22, 2003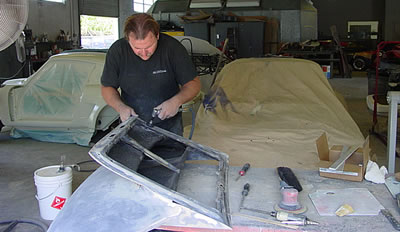 Jack is preparing the underside of the whale tail for a couple layers of epoxy and glass (for strength).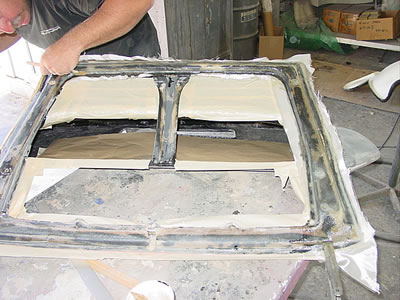 He is applying the last layer of cloth. Tomorrow this will be sanded and painted.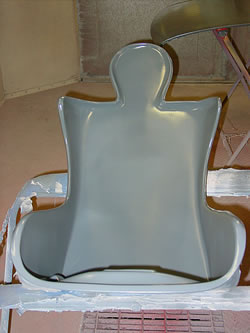 The 935 seats have now been painted with duratech (part surface).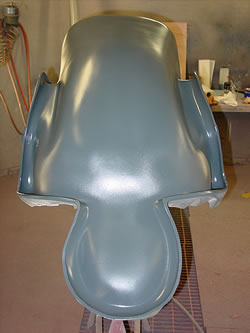 Tomorrow we will apply epoxy, glass cloth, and carbon fiber to make up the structure of the seats.