RATT RSR Project
April 24, 2003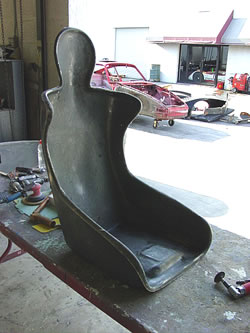 This is the bottom half of the seat removed from the mold.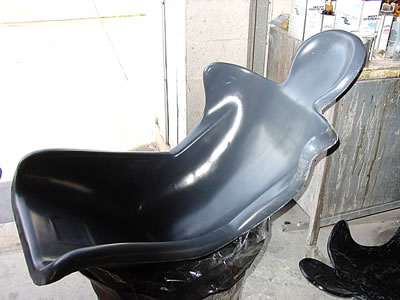 This is the upper half.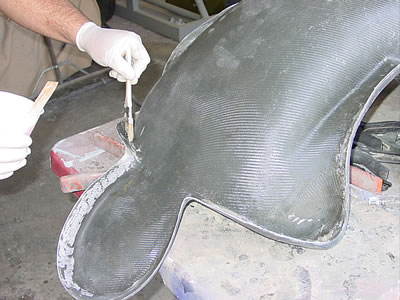 Jack is spreading epoxy cabosil on the roughed up surface for joining the two shells.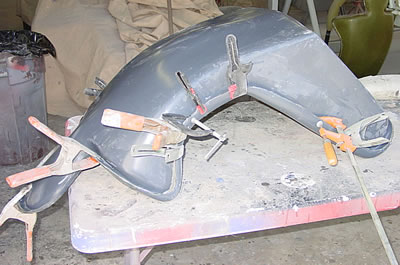 Cabosil has been applied to the other side and the two sides are sandwiched together and held with various clamps.
The structure repair is finished on the RATT tail. Three coats of duratech have been applied.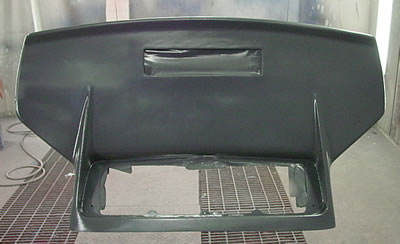 This is the other side.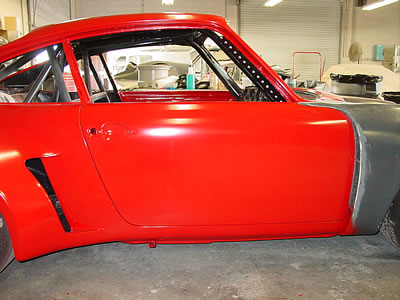 The doors have been reinstalled and fit perfectly.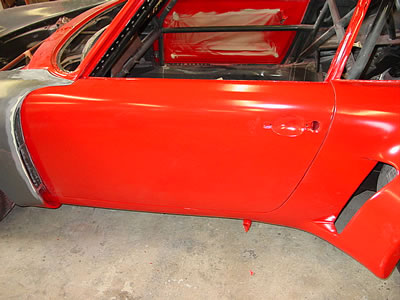 When the tub is painted, the car will be block sanded, primed, then painted guards red.