RATT RSR Project
June 6, 2003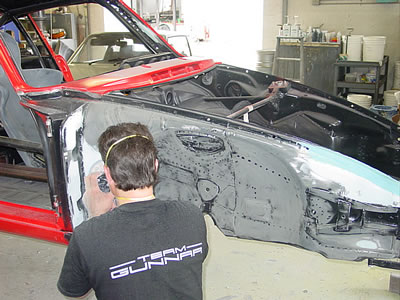 This is the new guy, Brett Butler. He is from Seattle, but his name sounds like he should be from the south (Gone With the Wind, eh!)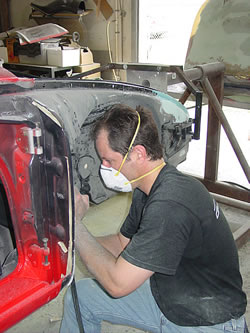 Brett will be married to the RATT until it's painted.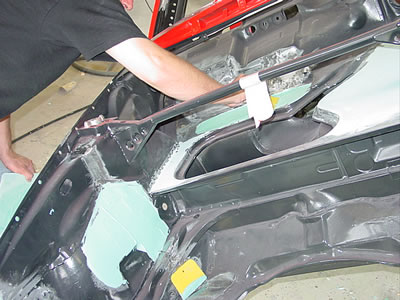 All these areas where the bodywork is done were either small dents from life as a racecar or things that we altered.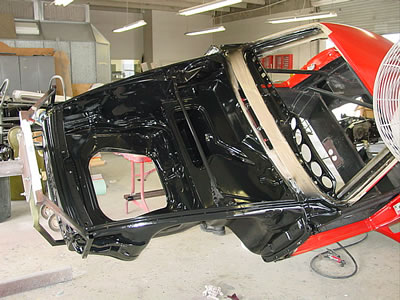 The whole front of the car is now ready for final paint and Brett is now in the cockpit.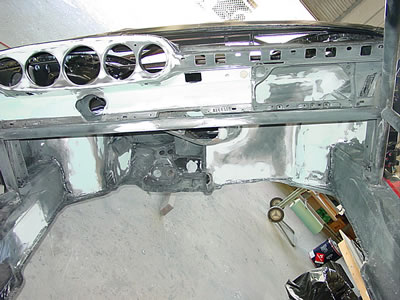 The area around the floorboards gets carpet (Perlon), but we like the metal to be happy underneath.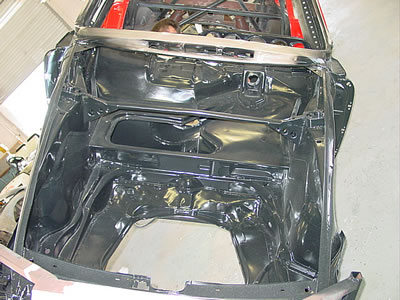 We will install a factory RSR fuel cell.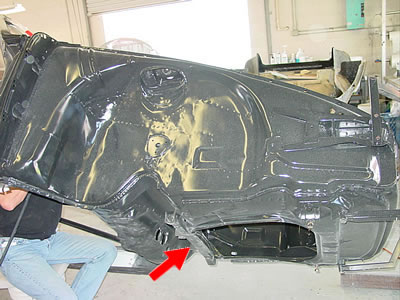 The front suspension will be 935 type. The arrow points to the 935 type mount for the lower control arms.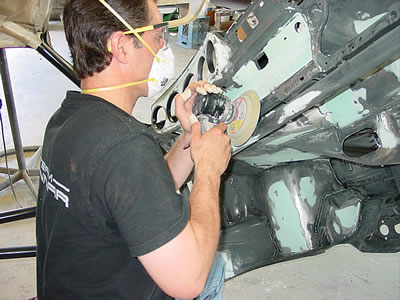 Detail, detail, detail.