RATT RSR Project
June 9, 2003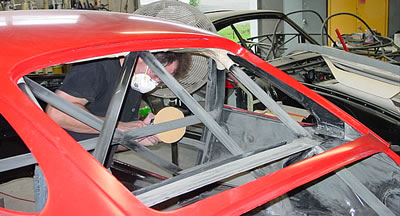 Brett keeps on sanding.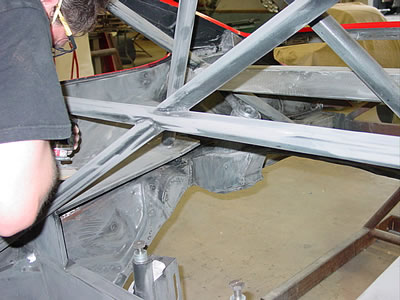 Sometimes the D.A. gets in areas, but most often it's a hand job!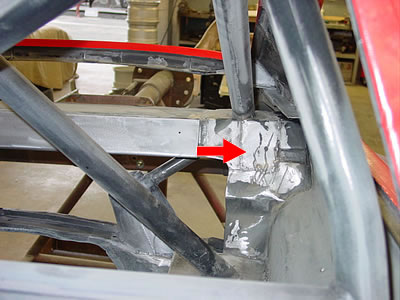 Few areas need bodywork. This is the area where three panels are welded together, so a little plastic will make it look pretty.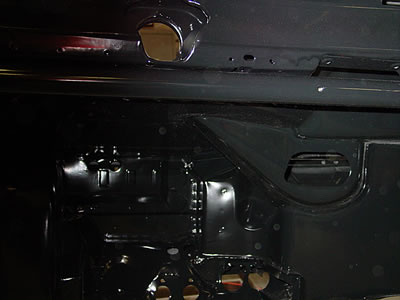 Brett did the bodywork last week for the front trunk, fender arches, and the inside under the dash.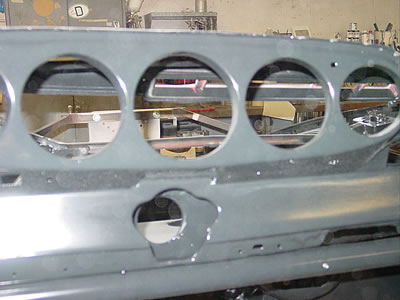 Saturday, I finished the bodywork and painted (primer) the cockpit area.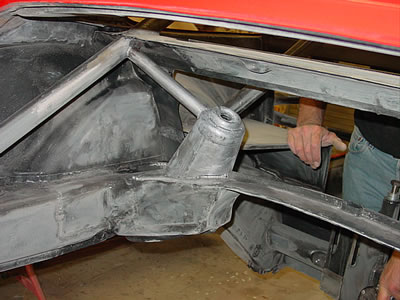 Brett is now wiping the sanded surfaces with pre-cleano. Soon as I'm done with the update, I'm going to prime what Brett has prepared today.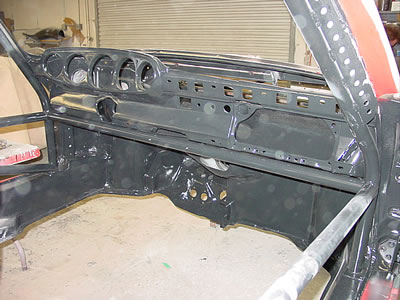 Another view of the primed dash.