RATT RSR Project
June 17, 2003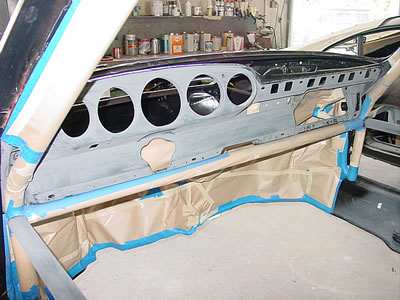 Anything that's taped off is already in final paint.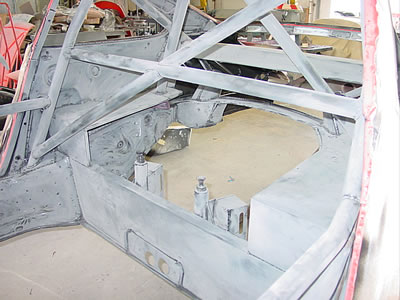 All of this is now sanded with 320 and getting final paint by the end of the day.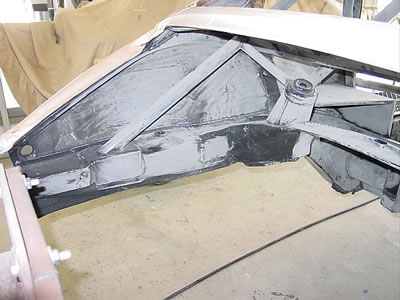 The engine bay will get a little body work and maybe final paint tomorrow.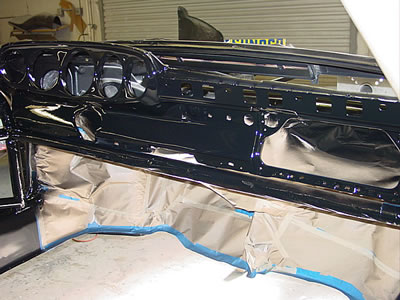 The final paint has been applied to the dash panel.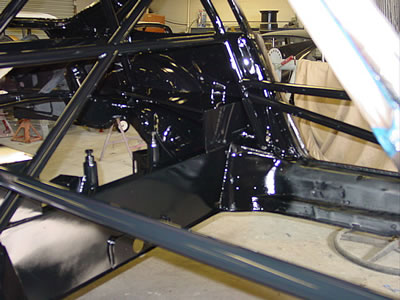 The roll bars are all in final paint.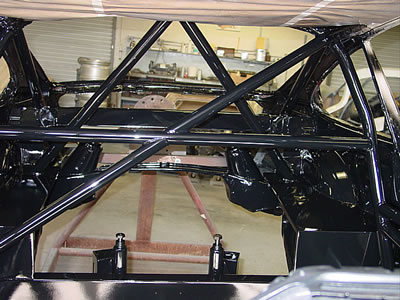 Another view.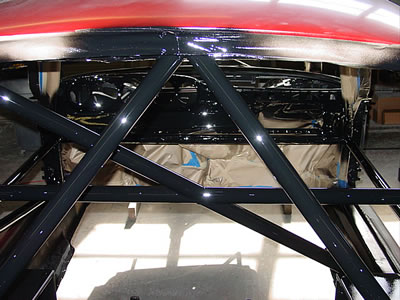 Check out the little stars on the pipes! This was my artistic shot.