RATT RSR
October 9, 2003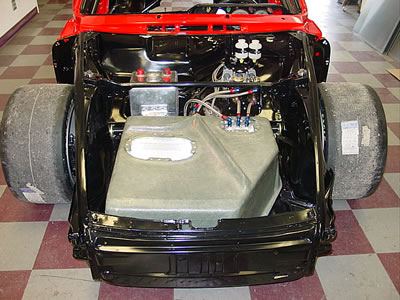 The fuel cell has been installed so we can fabricate the fuel probe.
Most of the mechanical components have been installed in the front.
The shift lever and tube have been polished, painted, and are ready to attach to the gear box.
The tail is a wide RSR tail, which originally had an air vent in the rear. There was no flange to bolt the grill to, so I had to fabricate a new mounting base and then finish the body work around it.
The black grill will look real good on the red finish.
<< Previous Update | Next Update >>