RATT RSR
November 18, 2003
Martin continues with the wiring harnesses.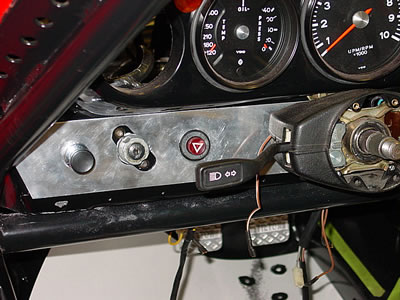 The aluminum plate is a pattern to make the standard vinyl covered aluminum panel
(original type dash covering).
The 11" original 74-75 RSR bumper just showed up with a new light weight hood.
The rear bumper is painted and installed.
<<< Previous Update | Next Update >>>