G-99
January 10, 2003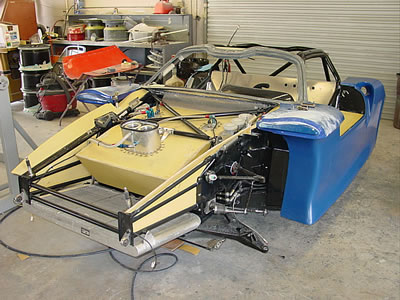 The suspension, engine, and gearbox have been removed and now the car is back in the body shop so we can make molds of the side pods.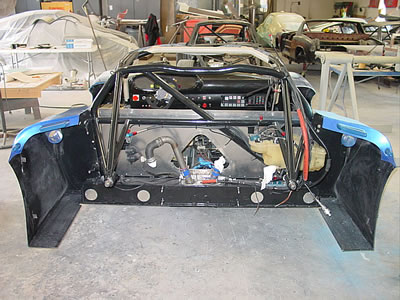 A view from the rear.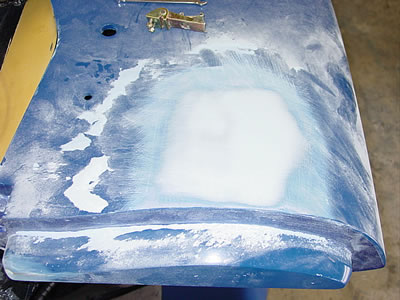 We needed to move the mirrors so we filled the holes with carbon fiber and we'll re-drill them with the driver in the car.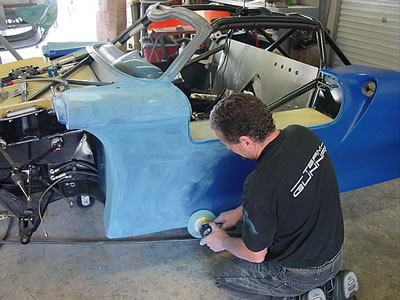 Sanding the pod with 500 grit sandpaper. The mold release wax works better because it imbeds itself to the surface. The side pod has to be attached to the chassis so the molding is perfect and not distorted (these parts will twist if not attached).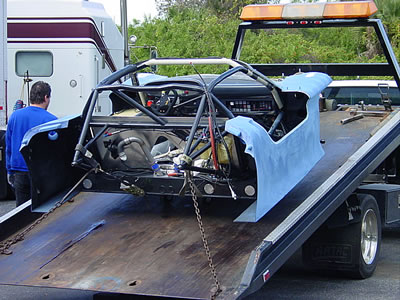 The car is off to Zed Bennet's shop. It will be back on monday. I will paint the tail and nose this weekend and the side pods and roof next week.