G-99
January 13, 2003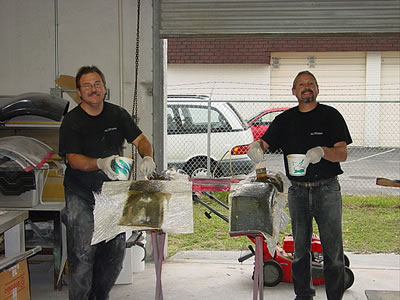 Mr. Meoff on the left and Mr. Bater on the right.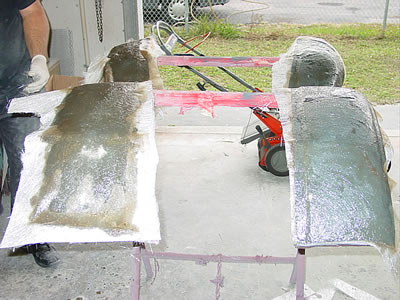 We are laying up the inner wheel arches for the tail.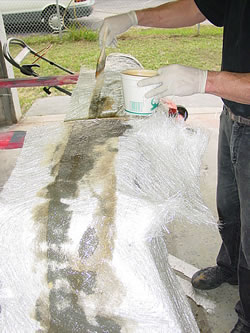 These are wet layups with vinyl ester resign using one matt, one cloth, and one layer of carbon fiber.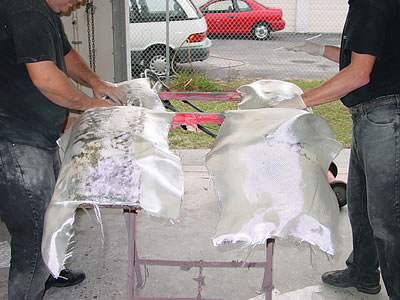 We are not worried about the weight because the car is 165 lbs too light anyway.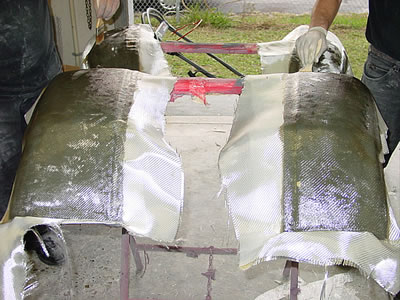 Plus, it would take too much time to vacuum bag these parts.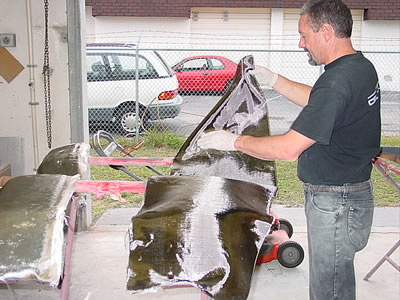 The carbon fiber makes the parts more rigid and able to take a pretty good shot.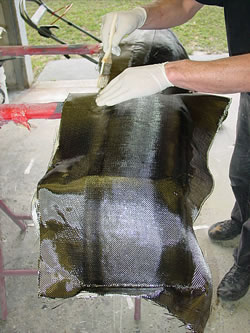 It took Jack and I 45 minutes to make the wheel arches.