G-99
January 28, 2003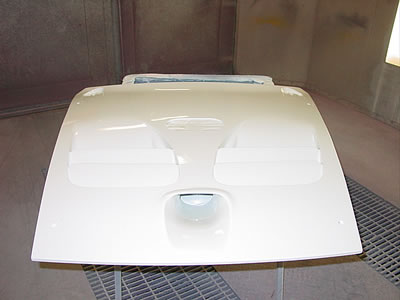 This hood was painted a few days ago. This is as soon as I could give Jesea story for all the update pictures.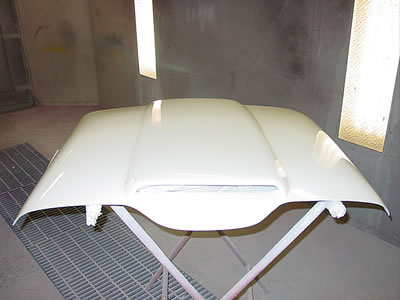 The roof is also painted in the final paint. The color of this car is Grand Prix white.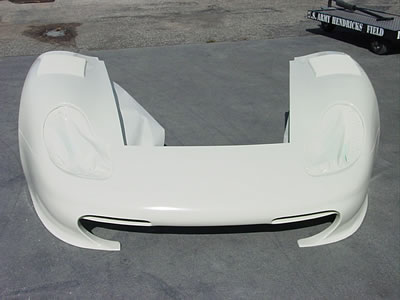 The nose is primed and in the parking lot getting a little additional heat.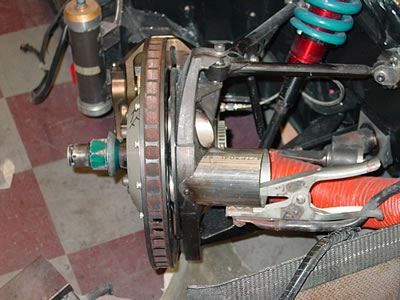 Making new front cooling cones. We use stainless steel because it's a little more heavy duty and we don't care about the weight.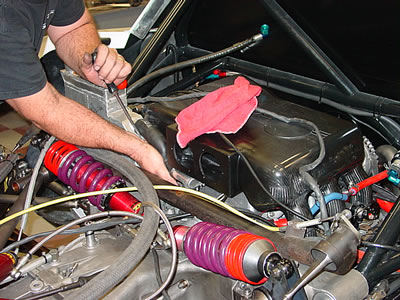 We've had to reverse the intake manifold because there is a 100mm extension on the restrictors. This gives the engine more bottom end torque.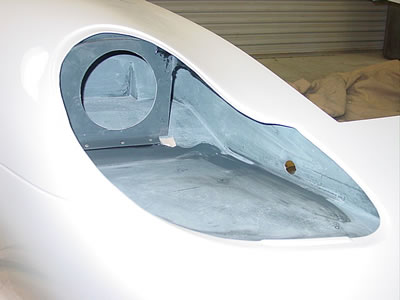 The headlight buckets are installed in both noses.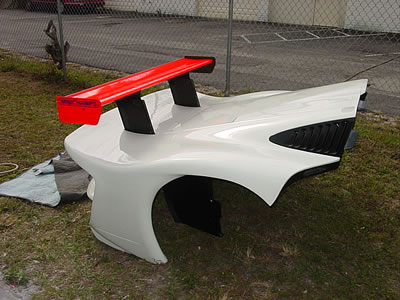 Highcroft Racing (Duncan Dayton's team) will get displayed on the wing.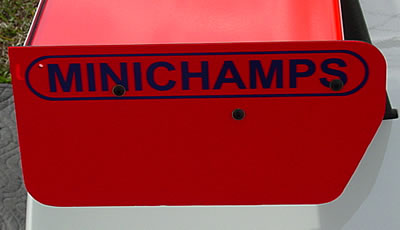 Minichamps is a model company that makes a lot of these Porsches.
This picture is today. It's close, but we're still getting it 24 hour ready.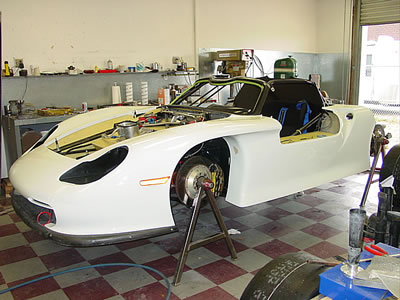 Another shot while the undertray is being installed.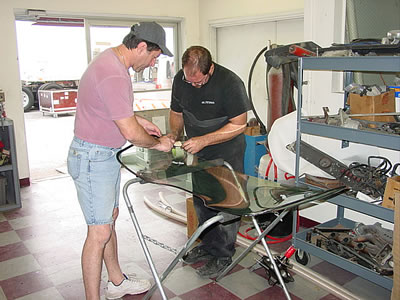 Harry and Martin are preparing the spare windscreen.
Mark is installing heat shield on the undertray where the headers are close.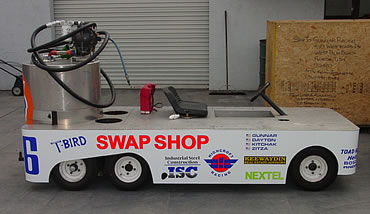 The pit cart is done.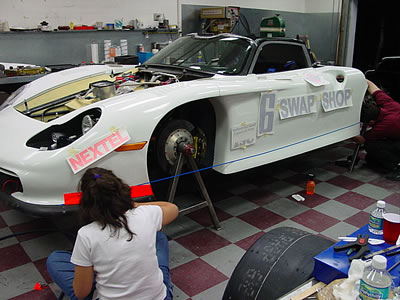 The stickers are now going on the car.

The next update won't be until after the race.
THANKS FOR WATCHING!!!