G-99
July 2, 2003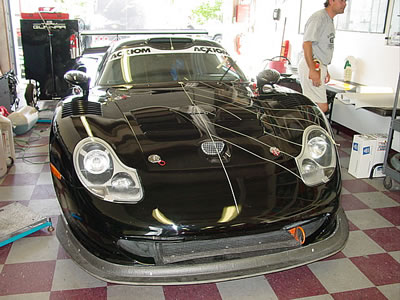 Martin asked if we were going to Daytona for the Grand-Am Paul Revere 250 and I said, "If you want to work on the car after hours and Grand-Am wants to pay the entry, we could go." So we are!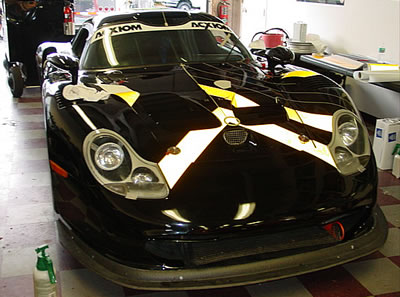 These pictures show Dave Schnorr and his son, Jesse, doing the graphics.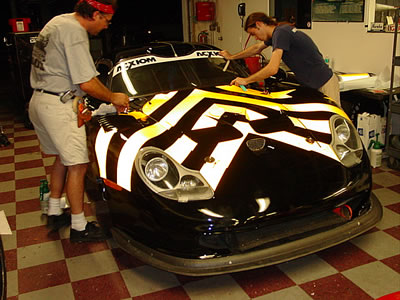 They started at 5:00 pm yesterday and finished at 5:00 am this morning!!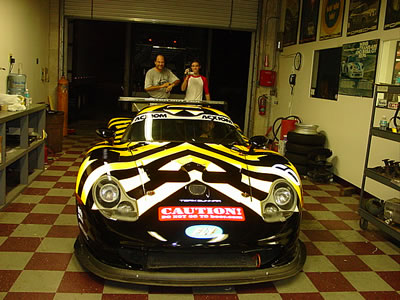 The stripes are yellow reflective representing a CAUTION sign.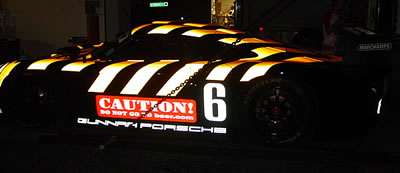 The writing below the CAUTION sign says "Do Not Go to Beer.com" (figure it out).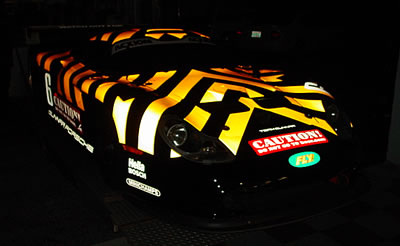 It's hard to tell it's a GT-1 (G-99).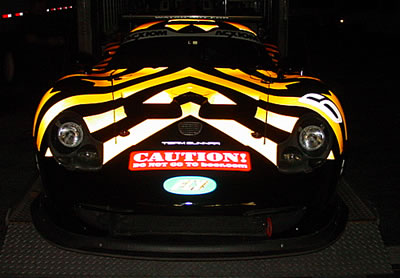 The logo on the front says FLY which is the model / slot car company who has been making models of all our racecars the last couple years. Thank You FLY! You won't see Gunnar in the car this weekend because he had family business in Chicago. Peter Baron from Orbit Racing has been assigned driving duties until we can figure out whose going to drive in the race.