G-99
December 3, 2002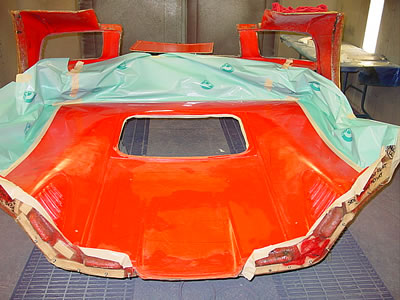 Harry Bytzek was kind enough to send us the mold for the GT-1 tail. Harry's brother, Klaus, has owned more GT-1's than anybody and will be at the 24 Hours of Daytona. It won't bother me to finish second behind Bytzek Racing.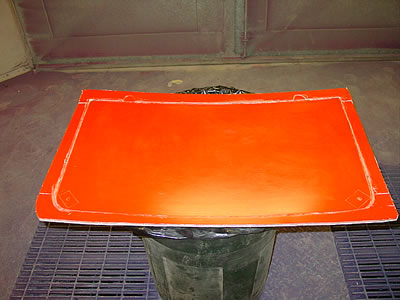 This is the luggage cover mold, ready for duratech.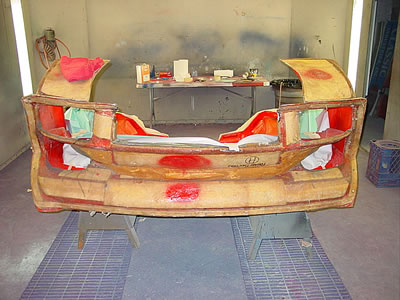 This is the back side of the mold.
Duratech is inside the mold. We'll make the roof section and attach it to the original tail, which was converted for the Spyder.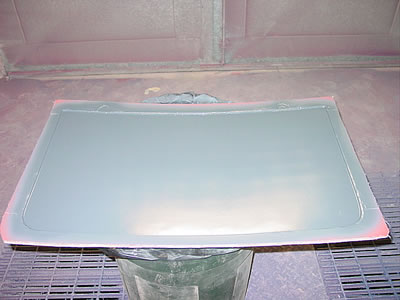 Ready for carbon fiber.