G-99
December 20, 2002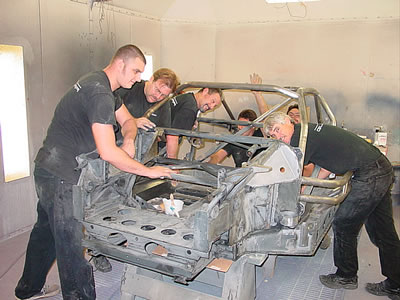 Gang bang! (12-19-02)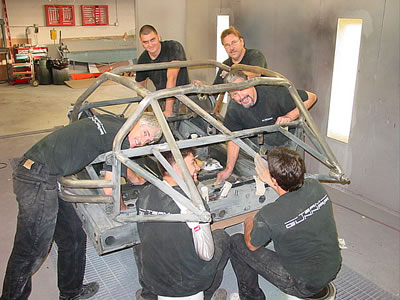 You can't take a car to Daytona without a fresh coat of paint.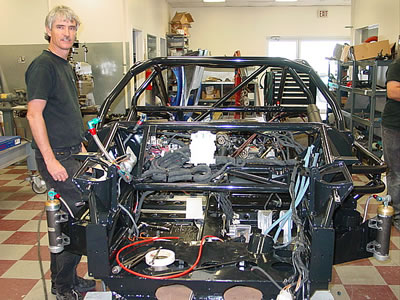 We painted the tub last night and today we are assembling it.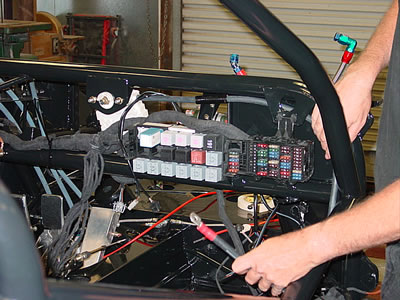 It goes back together easy because it was just assembled.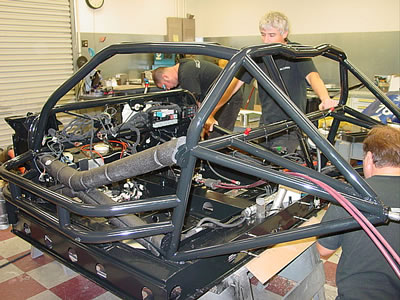 The engine will be in this evening.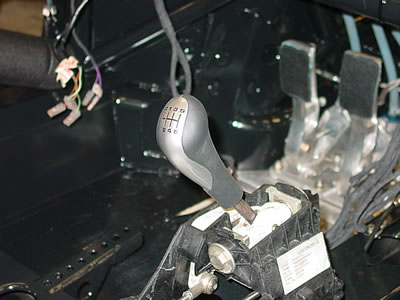 996 GT-3R shifter.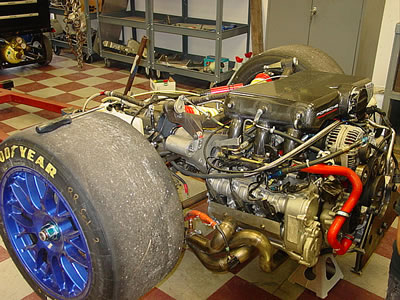 Drive train ready to be installed.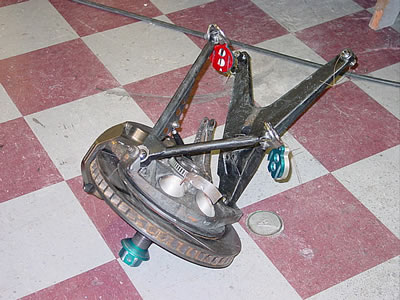 The front suspension will be eye-glowed before assembly.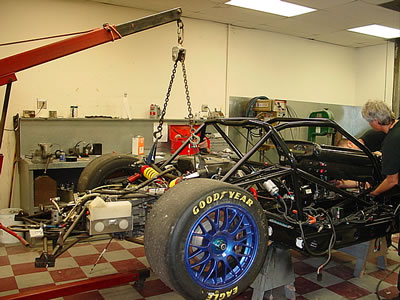 The drive train is now installed.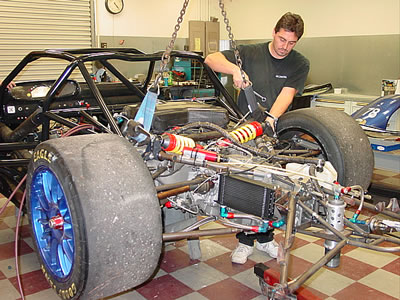 Four nuts and two bolts and she's in.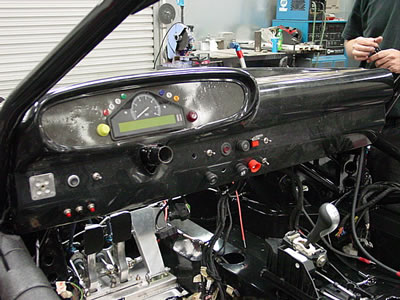 The cockpit is going together nicely.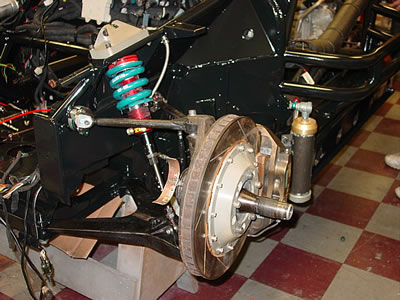 The front suspension is installed. This weekend I'll attach the roof and start fitting the doors for hinges.