G-99
December 31, 2002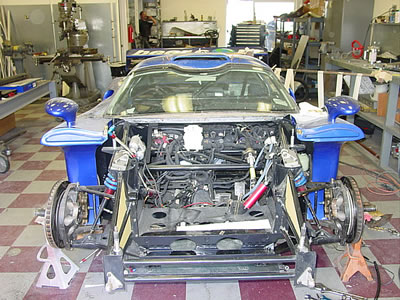 What we see in this picture is a lot of work for the next two days!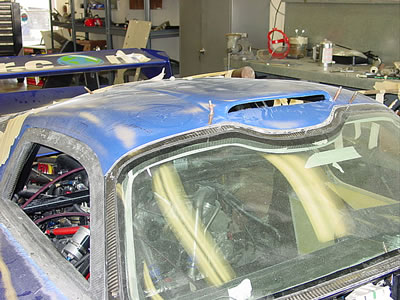 All the body parts you see are fit, but not connected.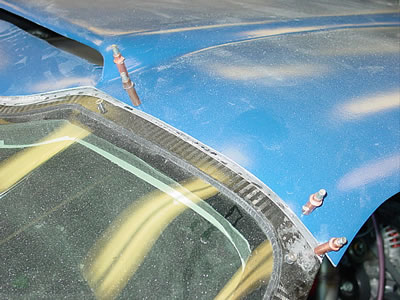 The cleko's keep the roof indexed to the front windscreen.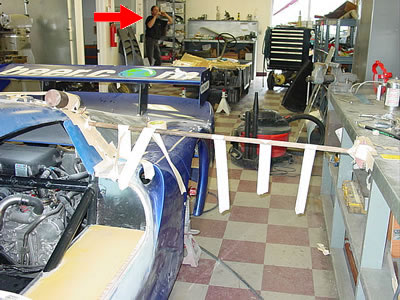 The roof needed a little help to meet the tail perfectly.
Even though there is a lot of work to do, Kevin always takes time out to dance!!!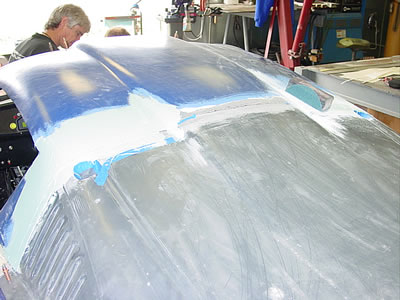 The carbon fiber is ready for bodywork.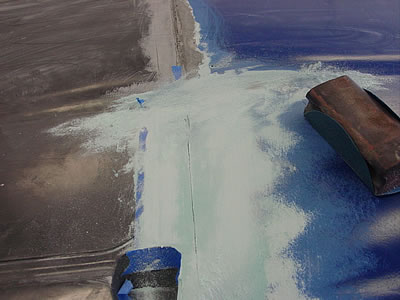 A little auto body filler, a razor blade and woweeee!!!! a perfect seam.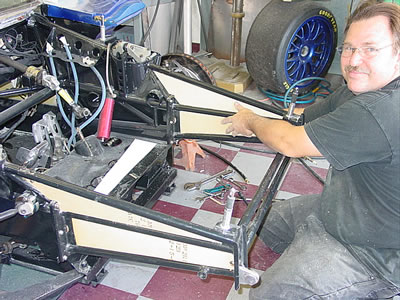 Jack is fitting the honeycomb panels which will be glued into the nose frame.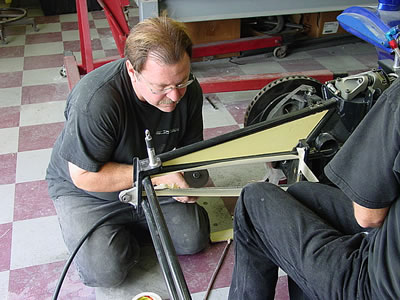 The panels keep tire rubber out and cooling air in.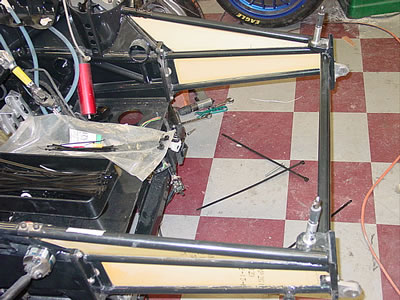 The biggest advantage with the honeycomb is that it makes the front section a better crushable front end.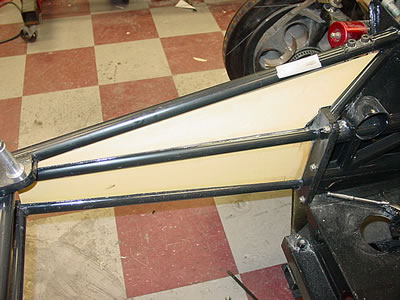 Here is a better detailed shot.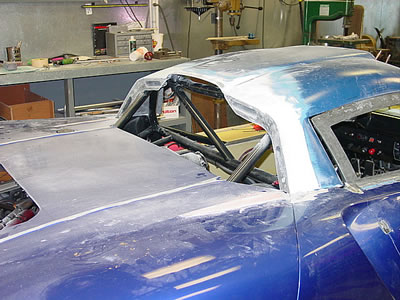 The tail section had to be removable, otherwise the roof wouldn't come off.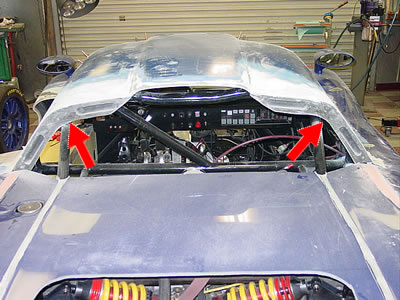 This is the female receiver that we attached to the roof.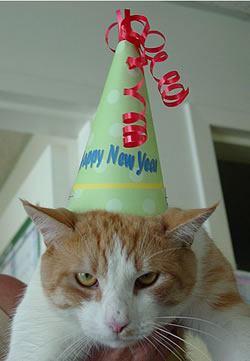 And you'd better have a Happy New Year!!