G-99
December 30, 2002
Now we've installed the seat and the steering wheel so we can make sure the driver has easy entrance and exit.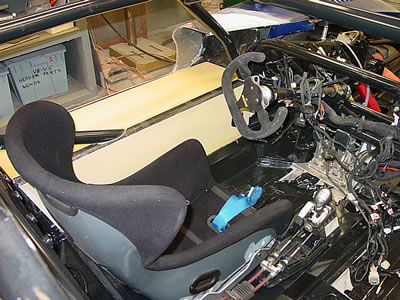 Here is another view.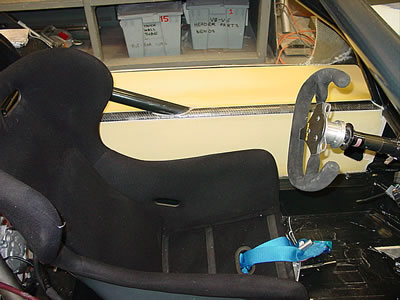 It's official: a driver can get in and out without removing the steering wheel (this is good).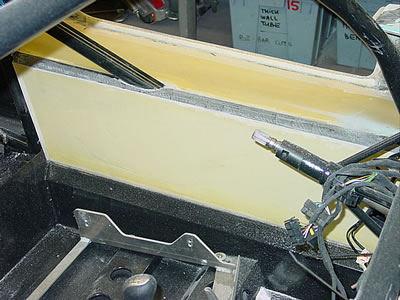 The doorsill consists of two 4mm Nomex honeycomb panels, connected with a carbon fiber radius.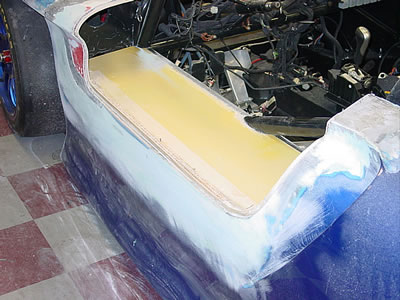 The complete opening of the door has a 13mm edge for the rubber seal.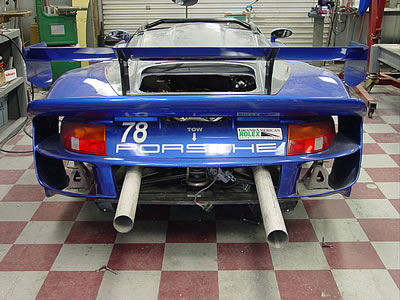 We thought we'd leave our new "BIG" pipes long to keep tailgaters from getting too close. We read in the rule book that these long pipes would not be permitted (just kidding).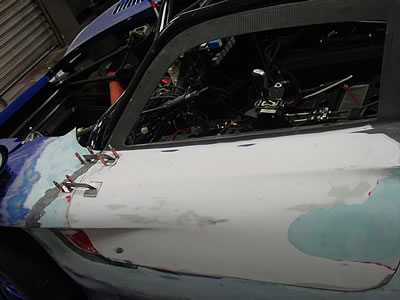 The door hinges are now fit and will be attached tomorrow.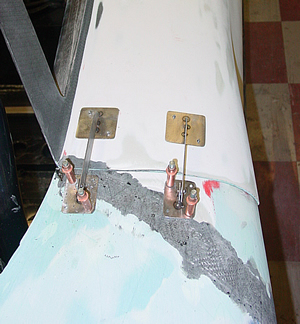 These might look familiar (to real Porsche fanatics). They are a copy of the 908 Spyder door hinges.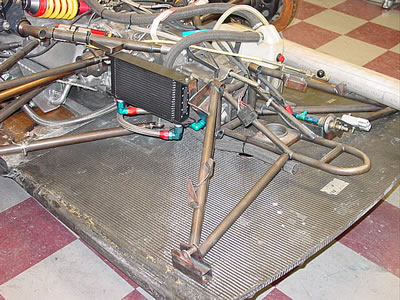 Rules say we can run an undertray again.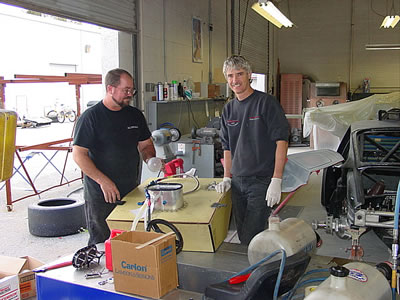 Andy and Martin are making sure the fuel cell will hold 24 US gallons.