GT3-RS
(12/17/01)
The GT3-RS is getting a facelift. Next year the car will be silver and maroone, the colors of Classic Industries.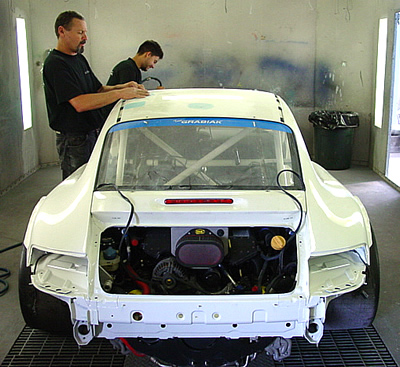 Here Kevin and Danny are sanding and preparing the car to be painted.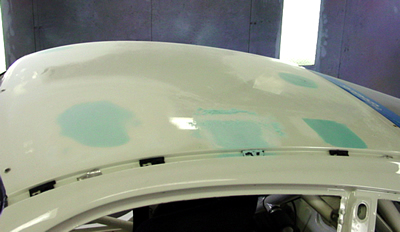 Spots have been filled in from the rough 2001 season.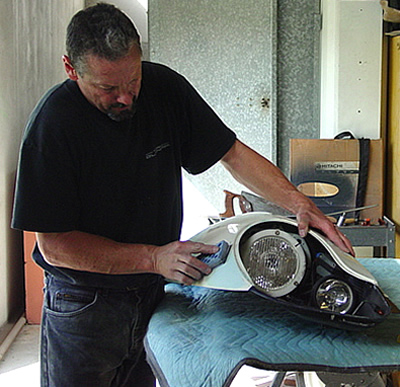 Kevin is sanding the fenders to prepare for paint.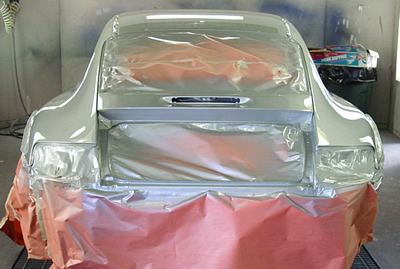 While painting the Eddie GT-3 R car, we learned a lot about the benefits of paint instead of vinyl. This GT-3 RS was originally done in vinyl and is now being changed to paint because it is lighter and it keeps the shine for longer.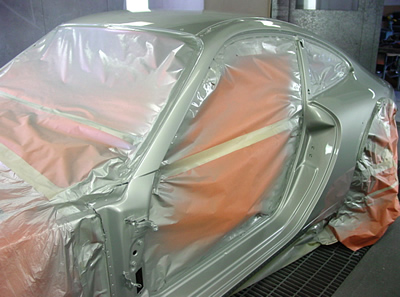 The silver is more eye catching, don't you think?