GT3-RS
(10/10/01)
The Policastro's GT3-RS just finished the Petit LeMans. It was a rough weekend on everybody and especially the car. We had problems and a few crashes throughout the weekend. After a crash at the start of the race, the guys got the car back out there and we ended up finishing 23rd overall and 11th in class. Now we're getting the car ready for the Daytona Finale.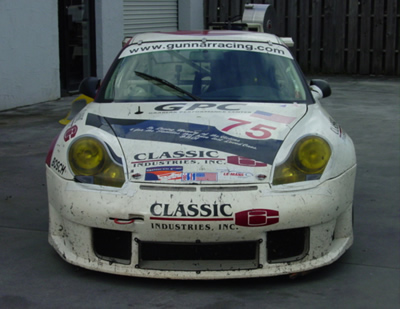 Here the car sits just after being unloaded.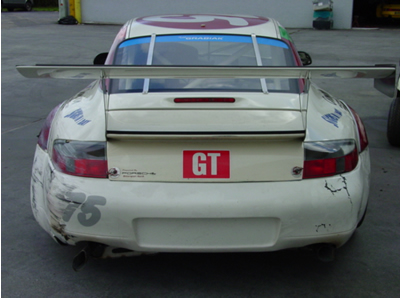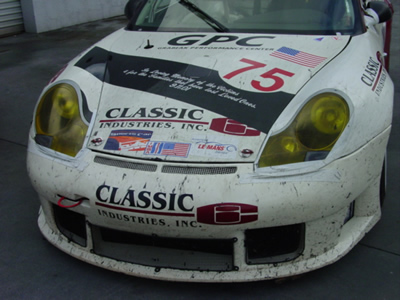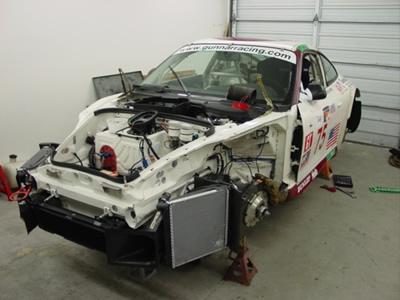 All of the body work is off and we're going through the suspension and other vital parts in preparation for Daytona. After Daytona, the car will be completely torn down and revitalized from the tub up for the next season.