Porsche Indy Car
May 5, 2003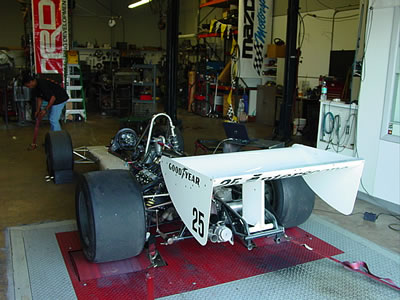 The Porsche Indy goes through its dyno procedure.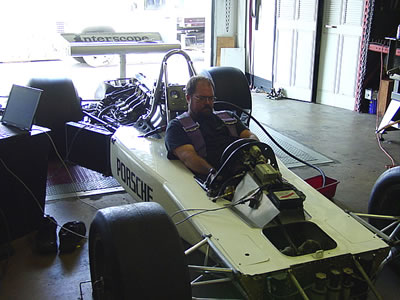 Martin is going through the gears.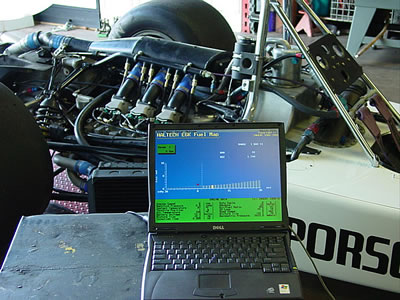 Because this motor was installed, we chose to do the mapping on the chassis dyno.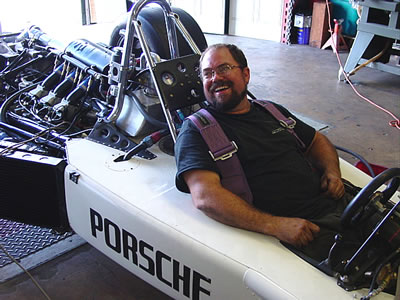 Martin says she runs okay, but it will have to go back on the dyno because there was an exhaust pipe problem that needed to be fixed in the shop.