RS Carrera
November 22, 2002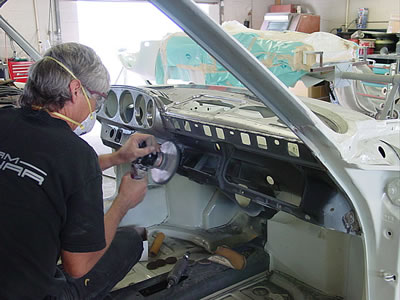 Here, Andy is sanding the dashboard for the black primer.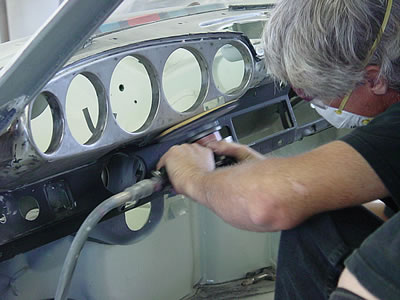 In some areas we go to bare metal.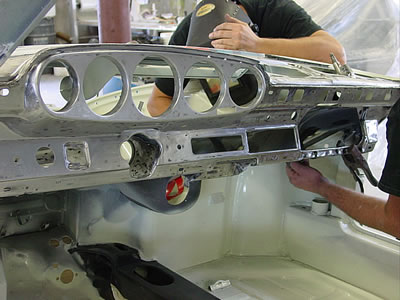 Bare metal shot.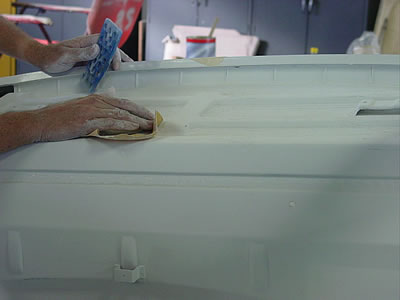 Although this will be covered with carpet, we still try to do a nice job underneath.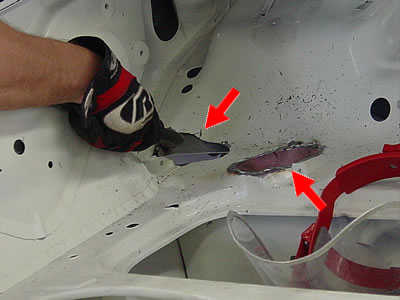 The air box holes were welded up. Mark is reopening the holes so the ducts can be reinstalled.