RS Carrera
December 10, 2002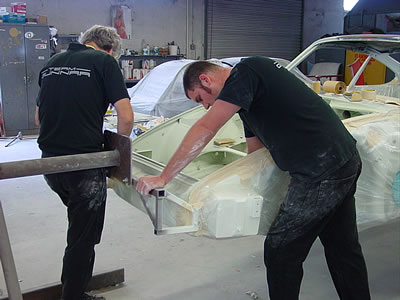 Andy and Alex are doing the final sanding with 320.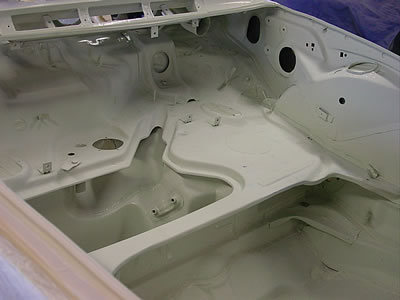 This is a lot of work for an area that you won't even see when you open the hood (covered with trunk carpet).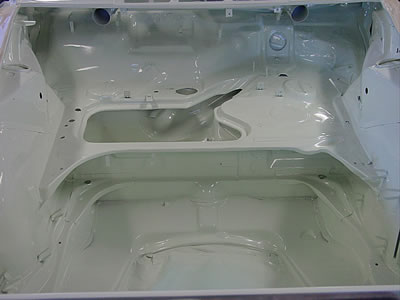 The final paint has been applied.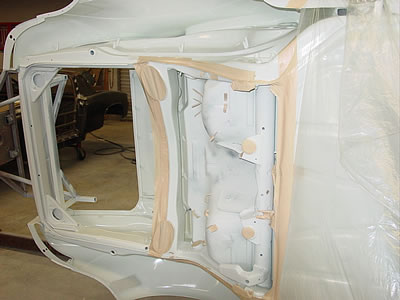 Now, we're undercoating the bottom. Most RS's at least had rubberized undercoat above the drive train, this car was no exception.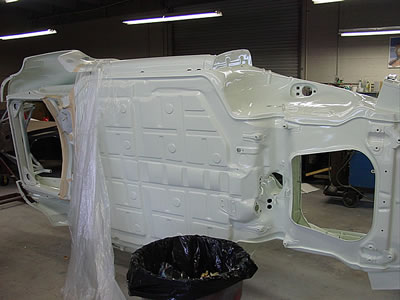 The plastic protects the rest of the car from flying rubber dots.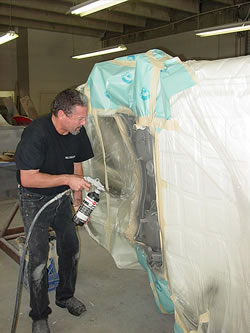 Wouldn't ya know it! I got more of the stuff I'm spraying in my hair!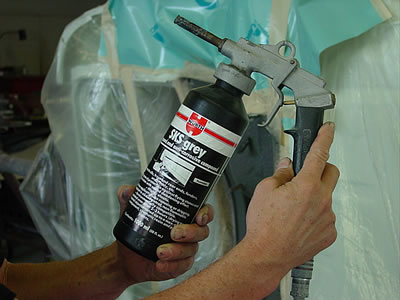 Good German stuff!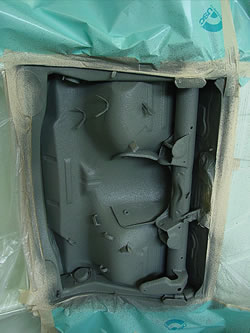 The bottom of the car is ready for assembly.